Jasper AI Pricing 2023 (Which Plan Suits Who?)
Artificial intelligence is no longer a thing of the future, it's already here. Businesses of all sizes are using AI to automate tasks, increase efficiency and boost profits. If you are reading this, chances are you are interested in Jasper AI.
There are lots of AI tools for writing that pop up every now and then. Jasper AI is sure one of the top tools for creating content and marketing copy for websites. It just takes minutes and doesn't cost an arm and a leg.
In this article, we're going to explore Jasper AI's pricing plans and see which one might be the best for you. You'll discover what each plan entails and what to expect from it.
Disclaimer: Because the site is reader-supported, we may earn a commission if you use our affiliate links.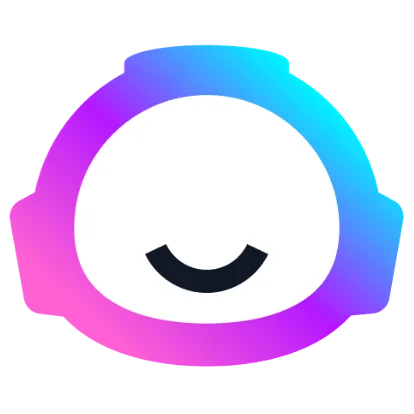 Jasper AI Pricing: Summary
Recommended plan: Teams
Pricing: $125/month
Free trial: Available
Read also: Best AI-Based Tools for Writing
What Is Jasper AI and How Does It Work?

Jasper AI is an artificial intelligence tool that helps businesses automate content creation. It uses natural language processing (NLP) technology to generate high-quality content with minimal effort. With Jasper AI, you can save time and money by automating routine tasks like researching topics, writing articles, and creating campaigns.
With Jasper AI, you can quickly generate marketing copy like product descriptions, ads, landing pages, and content for your blog. In other words, you may find Jasper useful if you're a website owner, blogger, marketer, or own any other business online.
Jasper AI Pricing Plans
Going to Jasper AI costs, the tool has 3 plans: Creator, Teams, and Business.

1. Creator ($49 billed monthly, $39 billed annually)
The Creator plan is the most basic plan that comes with several features for beginners. It suits anyone who wants to use Jasper on a smaller scale.
Features
50+ AI templates
30+ languages
1 user
1 brand voice (a brand voice is where you let Jasper analyze the tone of voice in a piece and set it to be used for future texts)
1 campaign (a campaign is what you can create out of 1 brand asset you upload)
50 knowledge assets (a knowledge asset is what you upload so that Jasper can understand your brand)
Pros
The most affordable option, costing only $49 monthly
Comes with unlimited words a month
Numerous AI templates and languages
SEO mode
Access a plagiarism checker
Access to Jasper Art, a text-to-image generator
Cons
Only allows for 1 user
Who is Creator good for? People who need short-form texts like normal Internet users, social media managers, and online sellers in need of quick pieces of marketing copy
2. Teams ($125 billed monthly, $99 billed annually)
Jasper's Team plan has features suitable for bloggers and marketers online. So, it's great for anyone who has more content needs for their website. It has everything in Creator plus the features below.
Features
Create your own template
3 users
3 brand voices
10 campaigns
150 knowledge assets
Document sharing for teams
Pros
More user seats compared to the Creator plan
More brand voices compared to the Creator plan
Multiple campaigns from 1 brief (e.g. blog post, email, and social media post from a product announcement you upload)
Cons
More costly, beginning from $125 monthly
Who is Teams good for? Website owners, bloggers, marketers, freelance content writers, copywriters, online business owners, small to medium-sized teams
3. Business (Custom pricing)
This plan has all Teams features plus:
No limits
Custom AI templates
Multiple users
Who is Business good for? Larger teams, businesses, and agencies
Jasper AI Pricing Comparison Table
| | | | |
| --- | --- | --- | --- |
| | Creator | Teams | Business |
| Words | Unlimited | Unlimited | Unlimited |
| AI Art | Yes | Yes | Yes |
| Jasper Chat | Yes | Yes | Yes |
| Browser extension | Yes | Yes | Yes |
| Plagiarism checker | Yes | Yes | Yes |
| 50+ AI templates | Yes | Yes + create your own | Yes + create your own + custom-made |
| 30+ languages | Yes | Yes | Yes |
| User seats | 1 | 3 | Unlimited |
| Brand voices | 1 | 3 | Unlimited |
| Campaigns | 1 | 10 | Unlimited |
| Knowledge assets | 50 | 150 | Unlimited |
| Collaboration | No | Yes | Yes |
| Support | Email | Live chat | Live chat |
The first two of Jasper's plans, Creator and Teams, have free trials of 7 days. You get unlimited words to start when you register as a new user. Anyone can take advantage of Jasper's free trial and test how the tool works before committing to a paid membership.
Note: Previously, Jasper had Starter and Boss Mode plans in place of Creator and Teams plans. Starter cost $29/month while Boss Mode cost $59/month.
If you were looking for Jasper's Boss Mode pricing, you can check out Teams instead. The good thing is that it offers the majority of Boss Mode's features plus extras.
Benefits of Jasper
Write lengthy articles and blog posts
Jasper helps you in writing longer content for your blog. You can easily use it to generate 1,500 words or more in minutes.
Compose and Command features
With Jasper AI's Compose and Command feature, you can quickly create content from scratch or customize existing templates. This will save you time when you have no ideas on how to start a specific writing project.
Plagiarism checking
Originality is essential for protecting a brand's image. You can quickly access a plagiarism-checking tool available on Jasper to ensure that your content doesn't appear anywhere else or has some similarities to something else on the Web.
Optimized for search engines
SEO is what makes certain content on the Internet rank. Jasper keeps in mind the SEO aspect when producing documents for you. You can choose keywords to include in your content and create well-optimized titles and meta descriptions for web pages.
How to Save Money on Jasper AI Costs
If you want to save money while using Jasper, you can do something about it. Jasper has two billing options, monthly and annual.
You can save 20 percent on costs by paying yearly instead of monthly. As long as you have the budget for it, it's worth consideration. For instance, if you pay Creator annually, it comes to $39 monthly in the annual option and not $49 when paid month after month.
FAQs on Jasper AI Prices
How much does Jasper AI cost?
Jasper costs $49 for Creator and $125 for Teams. There's also the Business plan personalized for the needs of a particular business. You can save 20 percent by paying annually instead of monthly.
Is there a free version of Jasper?
Jasper gives you free access to its features with a 7-day free trial on either the Creator or Teams plan. You get unlimited words without paying anything to check how the tool can help you.
Is Jasper AI worth it?
Absolutely! Jasper AI is a perfect tool that suits all sorts of online writers. You save money that would have gone into hiring a content team for your site.
How much does Jasper Art cost?
Jasper Art, a text-to-image product of Jasper AI is included in all of Jasper's Plans. These are Creator, Teams, and Business.
Conclusion: Which Jasper Plan Should You Choose?
Looking at Jasper's pricing options, both Creator and Teams come with some great features to try. However, comparing the two, Teams stands out.
Creator is good for individual usage. On the other hand, Teams is what you need for collaboration if you're a team leader or member.
Another advantage of Teams over Creator is the number of instant campaigns you can create from a single uploaded brief. If you're just a hobbyist who wants to see the magic of AI writing and you don't expect to do a lot with it, Creator should work well for you.
In case you need to unlock the limits and generate more copy and SEO-focused content for your site, you need Teams. The Business plan is for anyone who needs custom features and runs a large organization.