7 Best Gold Affiliate Programs (2023)
Welcome to the glittering world of gold affiliate programs, where you can turn your passion for precious metals into a lucrative revenue stream. As an affiliate, you can earn a commission by promoting and selling gold products from some of the most reputable and trusted brands in the industry.
What's more, you'll be helping both beginners and pro investors diversify their portfolios with an asset that has served as a store of value for centuries. But with so many options out there, it can be challenging to navigate and find the best gold IRA affiliate program for you.
That's why I've done the research, vetted numerous different options, and compiled a list of the best gold affiliate programs that offer generous commissions, high-quality products, and excellent support for their affiliates. Whether you're a seasoned marketer or just starting, these programs offer something for everyone. From gold bullion to rare coins, you can find a product that aligns with your interests and target audience.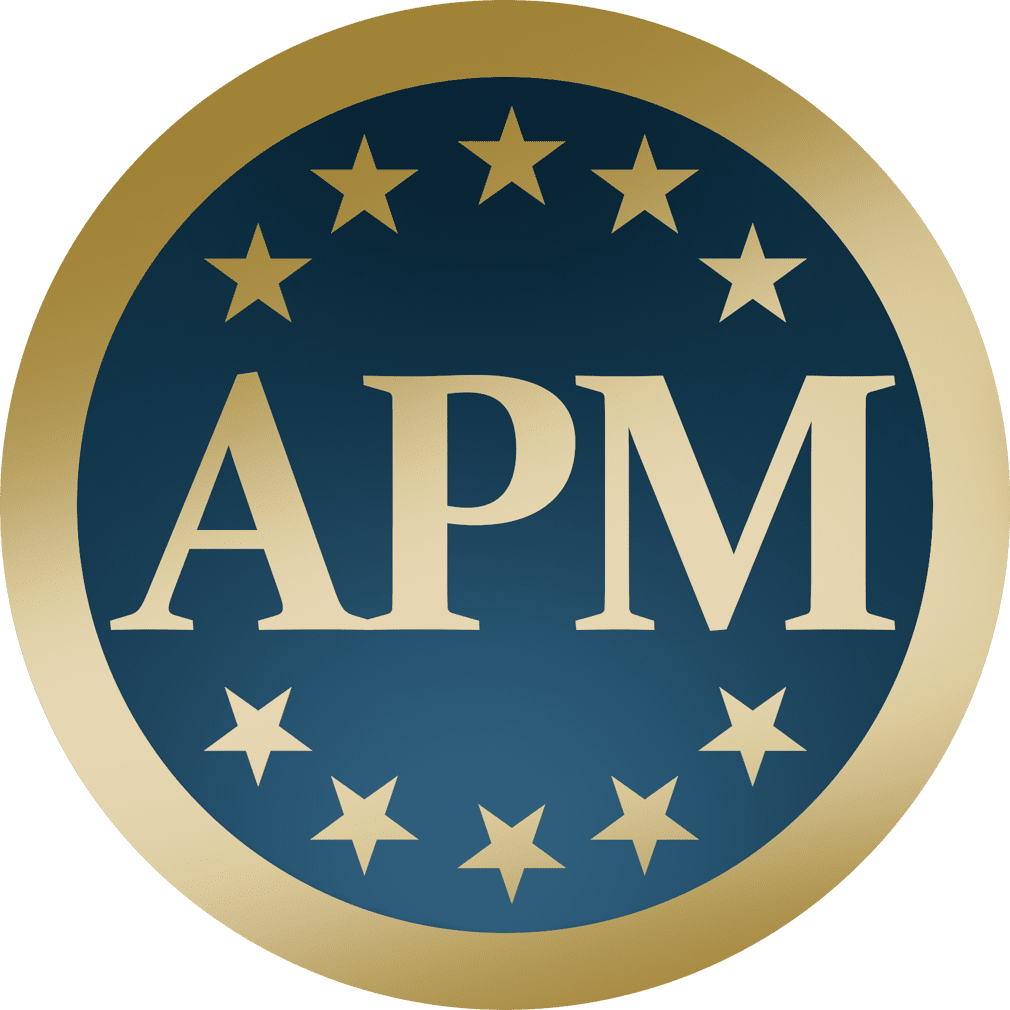 Most Recommended: Augusta Affiliate Program
Augusta Precious Metals is my top pick for the best gold affiliate program. It offers:
1. Up to $200 per lead
2. 10% commission per sale
3. Lifetime commissions
4. Lifetime referral commissions (people your referral invites)
Disclaimer: Because the site is reader-supported, we may earn a commission if you use our affiliate links.
What Is the Best Gold Affiliate Program?
Here are my top picks for the gold affiliate programs that you can join.
1. Augusta Precious Metals

Augusta Precious Metals is a company that specializes in the sale of physical precious metals such as gold and silver to investors who wish to diversify their investment portfolios. The company was founded in 2012 and is based in Beverly Hills, California.
Augusta Precious Metals offers a range of products including gold and silver coins, bars, and rounds. They also offer self-directed precious metals IRAs, which allow investors to hold physical precious metals in their retirement accounts.
The company prides itself on providing personalized service and education to its clients, with a team of knowledgeable and experienced professionals available to answer questions and provide guidance. Augusta Precious Metals also offers a unique price guarantee, ensuring that customers receive competitive pricing for their precious metals purchases.
Up to now, Augusta has paid millions of dollars to its affiliates. This program's high conversion rate is due to the fact that all qualified leads access a well-designed and properly marketed virtual conference and Joe Montana (an Augusta customer and paid ambassador), closes your deal.
Augusta Affiliate Program Features
$165 to $200 per form submission and call leads
90-day cookie duration
Average high-dollar amounts per trade
Lifetime commissions for every customer you bring in
Lifetime lead referral commission, such as husband to wife
PayPal payouts
Augusta Affiliate Program: How Much Can You Earn?
On top of the lead earnings, you can earn revenue share too. There is a commission of up to 10 % that you get from any lead that signs up under you and purchases gold assets. Given that the minimum purchase is $50,000, you can earn $5,000 or more from a single conversion.
Feel free to check the full program details in this other article.
Join here: Augusta Affiliate Program
2. Goldco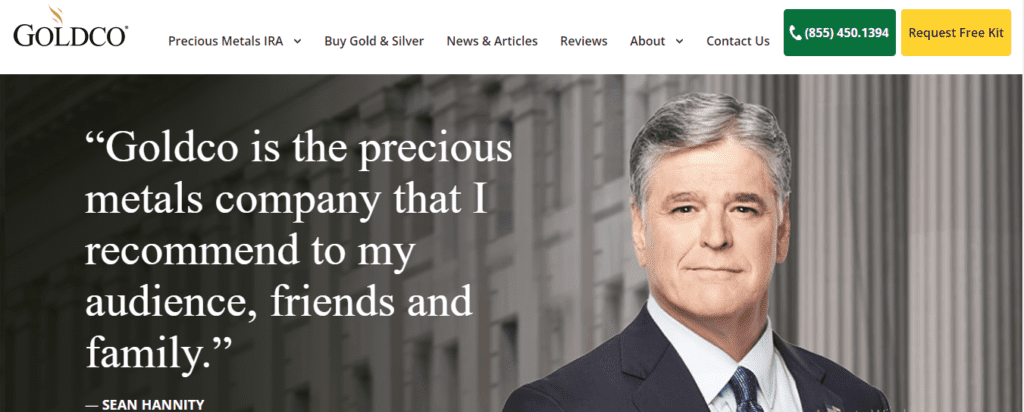 Goldco is a company that specializes in providing precious metals investment services, with a particular focus on gold and silver. The company was founded in 2006 and is based in Woodland Hills, California.
Goldco offers a wide variety of products and services, including self-directed precious metals IRAs, gold and silver coins, bars, bullion, and other precious metals investment options. The company's focus is on helping investors diversify their portfolios and protect their assets against market volatility and inflation.
You can join the Goldco affiliate program and help people protect their retirement accounts. Note that this particular company prefers working with people who have expertise in driving traffic and generating leads. Since the company pays out millions every month, its affiliate program can be a great way to use your marketing experience for lucrative returns.
Goldco Affiliate Program Features
No limits to how much you can earn
30-day cookie duration
Get paid on the 15th of every month via PayPal
Goldco Affiliate Program: How Much Can You Earn?
Goldco pays 8% on sales on top of the $165 minimum for leads. High-volume affiliates get a 10% commission. With $25,000 being the minimum investment for Goldco's gold IRA, you can make $2,000 per sale.
Join here: Goldco Affiliate Program
3. Birch Gold Group
Birch Gold Group is a precious metals investment firm that offers clients a range of options for investing in gold and silver. It has been around in the United States since 2003 and acquired over 20,000 customers. The company has an endorsement from Ben Shapiro, a renowned American attorney and media personality, and is even featured on his show.
Birch Gold Group has a strong focus on educating its clients about the benefits of investing in precious metals. Birch Gold Group provides a range of educational resources, including videos, podcasts, and articles, to help clients make informed investment decisions.
The company has a team of experienced professionals who provide personalized investment advice to clients. The team includes financial advisors, precious metals specialists, and retirement account experts, who work together to help clients achieve their investment goals.
That being said, Birch Gold Group pays over 1 million in referral fees to affiliates each year. However, the company is very selective and has worked with about 200 affiliates over the last two decades.
It does a lot of the heavy lifting for you when you join the affiliate program. There's a well-trained staff that handles everything to help with your referrals, from paperwork filling to commuting with financial institutions.
Birch Gold Group Affiliate Program Features
Earn a bounty for every qualified lead as well as commissions on sales
Payouts start from $25 per lead
Get paid all through the customer's lifetime any time they purchase
Birch Gold Group Affiliate Program: How Much Can You Earn?
Birch Gold Group pays 3% to 5% of sales to affiliates. The minimum investment to open an account is $10,000, meaning you can earn $300 or higher per sale.
Join here: Birch Gold Group Affiliate Program
4. American Hartford Gold

American Hartford Gold is a family-owned company that offers precious metals investment services, with a focus on helping individuals and families protect and grow their wealth through gold and other precious metals. The company was founded in 2015 and is based in Los Angeles, California.
American Hartford Gold offers a variety of investment options, including gold and silver coins and bars, as well as IRA and 401(k) rollovers for those looking to invest in precious metals within their retirement accounts. The company also offers secure storage options for clients who wish to store their assets outside of their homes.
If you become an American Hartford Gold affiliate, you won't have to worry about running out of marketing materials. You get access to landing pages and more for promoting the service to potential buyers.
American Hartford Gold Affiliate Program Features
Earn per acquisition, lead, or sale
Negotiable affiliate payment rates
PayPal, Credit Card, Check, and ACH payment options
American Hartford Gold Affiliate: How Much Can You Earn?
American Hartford Gold pays a 3% commission on sales. With a $10,000 minimum for a gold IRA, you're sure of earning $300 or more.
Join here: American Hartford Gold Affiliate Program
5. American Bullion

The American Bullion company is one that specializes in gold IRA rollovers. The company started in 2009 and is the pioneer and trusted leader when it comes to gold IRA. American Bullion enables individuals to add gold, silver, and other precious metals to their IRA.
What's more, it carries all the US and European 1933 coins as well as modern gold and silver bullion. On top of that, platinum and palladium bars and coins are also available.
The gold IRA affiliate program on American Bullion is worth considering due to the good payout rates. According to some reviews published on the affiliate site, some users have earned thousands of dollars as partners.
The program is automated and offers transparency as you can track leads and know the stage they're in. So, you can rest assured that you'll get the commission you deserve for bringing in a lead.
American Bullion Affiliate Program Features
Lifetime cookies
$30 qualified lead fee
Check, PayPal, and wire transfer payment options
American Bullion Affiliate Program: How Much Can You Earn?
The commission rate is 3% for sales above $10,000. Given that the average sale is around $35,000, it's possible to earn over $1,000 for each one. However, you can't earn anything for sales below $10,000.
Join here: American Bullion Affiliate Program
6. Noble Gold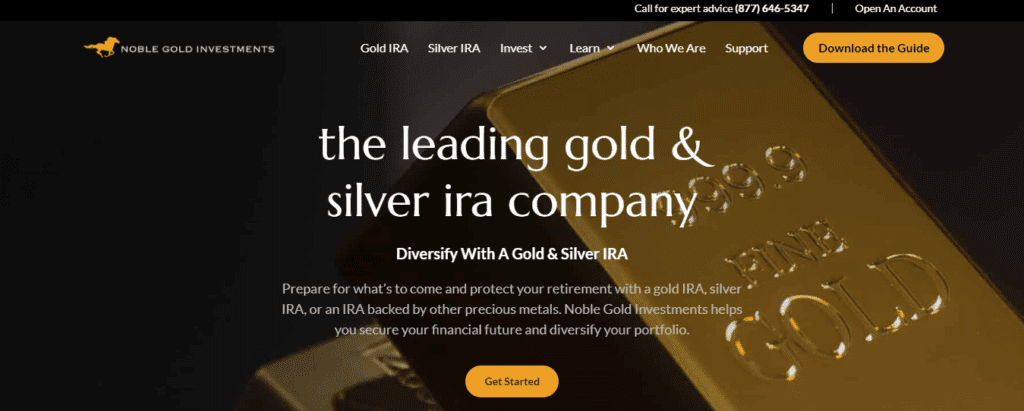 Another gold IRA company with an affiliate program is Noble Gold. The company was founded in 2016 in Florida.
Noble Gold stands out in that it offers a range of investment products. These include physical gold, silver, platinum, and palladium coins. An investor can even find rare metals on Noble Gold, like Morgan Silver Dollars and the 1854 Kellogg $20 Coin.
Noble Gold's gold IRA affiliate program is one with significant payouts. Just like some other programs, this one also entails a trained team that can capitalize on the work you've done, that is, getting a potential customer to submit their information.
Noble Gold Affiliate Program Features
Good commission structure
A chance to promote evergreen assets
Expert lead conversion team
At the moment, the cookie duration isn't listed
Noble Gold Affiliate Program: How Much Can You Earn?
You get 3% on sales that you deliver to Noble Gold. Noble Gold offer among the lowest minimum investments, $2,000. Being an affordable Gold IRA option, it's possible to turn more people into leads and earn at least $60 per sale.
Join here: Noble Gold Affiliate Program
7. GoldBroker

Goldbroker is a company that offers precious metals investment services to individuals and institutions. The company was founded in 2011 and is based in London, with offices in several other countries including USA, Switzerland, and Canada.
Goldbroker specializes in physical gold and silver as an investment for its clients. The company offers a range of services, including the sale and delivery of physical precious metals, secure storage of precious metals in various locations around the world, and assistance with the management of precious metals portfolios.
One of the key features of Goldbroker is its emphasis on transparency and security. As a client, the company provides you with detailed information about the origin and quality of the precious metals they purchase. GoldBroker's storage facilities are highly secure and audited regularly to ensure the safety of clients' assets.
GoldBroker Affiliate Program Features
Commissions on purchase and storage
£100 minimum cashout
12-month cookie duration
Bank and PayPal payout options
GoldBroker Affiliate Program: How Much Can You Earn?
GoldBroker has levels of commissioning as follows:
Level 1 (£500,000): 0.20% for purchase and 0.10% for storage
Level 2 (£500,000 – £1,000,000): 0.25% for purchase and 0.15% for storage
Level 3 (£1,000,000 – £5,000,000): 0.30% for purchase and 0.17% for storage
Level 4 (£1,000,000 – £5,000,000): 0.40% for purchase and 0.20% for storage
What this means is that when starting out on the first level, you can easily make £1,000 from a purchase transaction.
Join here: GoldBroker Affiliate Program
Why Join Gold Affiliate Programs?
Here are some reasons why gold IRA affiliate programs are some of the best:
Gold affiliate programs typically offer higher commissions than other types of affiliate programs. This means that affiliates can earn more money per sale or referral, potentially thousands, which can be especially lucrative if they are able to generate a high volume of sales.
Gold affiliate programs often have a high level of support and resources for their affiliates. This can include training, marketing materials, and dedicated affiliate managers who can provide guidance and assistance. This level of support can be especially valuable for new or inexperienced affiliates who may need more guidance and assistance in order to be successful.
Gold affiliate programs may offer exclusive perks and incentives to their affiliates. These include payments, access to exclusive events or promotions, and other rewards. These incentives can help to motivate you as an affiliate to perform at a higher level.
How Much Do You Earn as a Gold Affiliate?
The amount that a person can earn as a gold affiliate will vary depending on a number of factors, including the commission rate offered by the affiliate program, the volume of sales or referrals generated by the affiliate, and the value of the products or services being sold.
That being said, gold affiliate programs typically have decent commission rates, which can range anywhere from 1% to 10% or more of the sale value. This means that if a person is able to generate a good number of sales or referrals, they can potentially earn a significant amount of money as a gold affiliate.
For example, if promoting a product that sells for $10,000 and the gold affiliate program offers a 5% commission rate, as an affiliate, you would earn $500 for every sale that you generate. If you were able to generate 20 sales in a month, that would be $10,000 in commissions. As another more interesting example, you could earn a commission of $50,000 on one sale of $500,000, assuming it's a 10% rate.
Still, it's important to note that earning potential as a gold affiliate is not guaranteed. More factors like the quality of the product or service being promoted, the effectiveness of your affiliate marketing efforts, and the overall demand for the product or service determine your earnings.
Conclusion
To conclude, gold affiliate programs can be a great opportunity for individuals looking to earn money through affiliate marketing. The main reason is that they offer huge commissions because the target audience is IRA holders and other investors and most of the sales would cost thousands of dollars.
As with any type of affiliate program, it's important to do your research and carefully evaluate the program to ensure that it aligns with your goals and objectives. With the right approach and effort, participating in a gold affiliate program can be a rewarding and profitable endeavor.