Semrush Free Trial 2023 (Try Pro Plan at $0)
Looking to take your SEO to the next level? The Semrush free trial is perfect for you!
With Semrush's 7-day and 14-day (special) free trial, you can explore all of the features that this powerful SEO tool suite has to offer.
Maybe you've ever wanted to know what's behind that paywall on Semrush and want to get rid of that curiosity. Well, this is your time!
I've used Semrush a lot in my blogging career. I can certainly say that it's a great digital marketing tool that can guide you on how to optimize your website and blog content for search engines.
If used right, the tool can help you double, triple, or even 10x your traffic (or start getting traffic if you're a new site owner). So, read on to find out how you can try Semrush at no cost!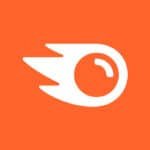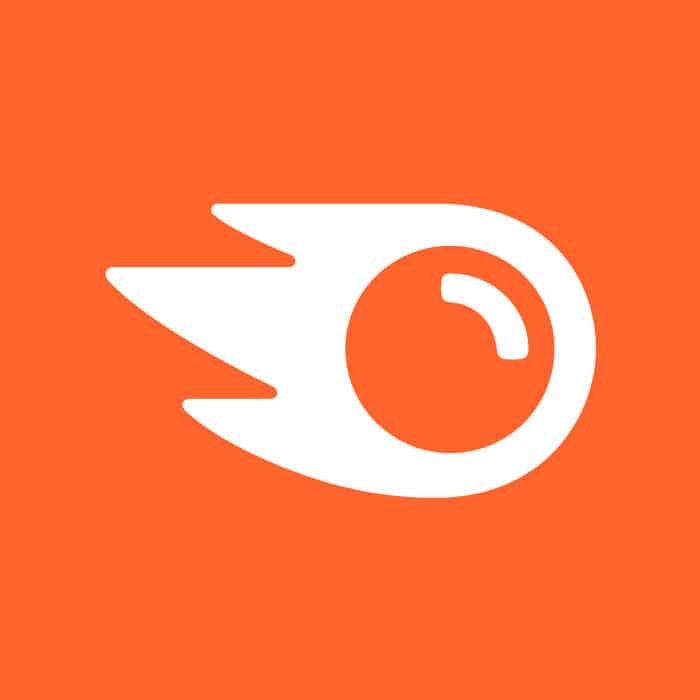 Semrush FREE Trial: Summary
Trial period: 7 days
Access: Unlimited
Available on: Pro and Guru plans
Recommended plan: Guru
Disclaimer: Because the site is reader-supported, we may earn a commission if you use our affiliate links.
What Is Semrush and How Does It Work?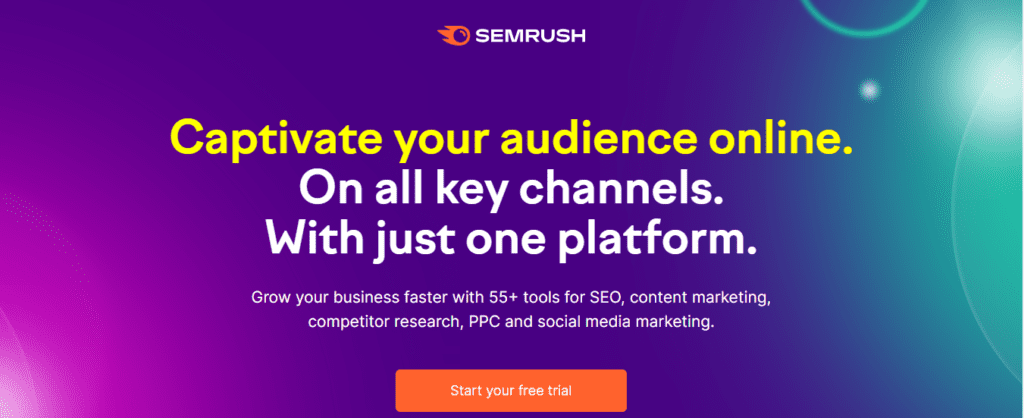 Let's begin with a few details about Semrush.
It's an advanced SEO tool that helps you track competitors, do keyword research, and optimize your website for search engines. You can check anything from keywords to backlinks for any site on the platform.
As part of its features, Semrush has a 7-day free trial that will allow you to use the Pro or Guru plans at no cost. You get to enjoy unlimited requests per day and access to some of the more advanced features beyond the regular free and limited down-sized version.
To get started with Semrush, all you have to do is sign up for the free trial and start exploring. With the trial period, you can create campaigns and run tests that will give you insights into how to improve your website's performance and rankings.
But before signing up for the 7-day or even the special 14-day (previously 30-day) free trial, make sure to review the terms and conditions. This will help you understand what services are included in the plan you choose, as well as any restrictions that apply.
Check out this Semrush introduction video:
How to Get the Semrush Free Trial on the Pro or Guru Plan
You want to ensure that you follow the right steps to avoid missing out on the trial period. Here's what you need to do:
Step 1: Go to the Semrush website (here's the link) and click on the button that says to get the 7-day free trial.
Step 2: Fill in all the relevant information that is required for signup. You can either use Google or enter your email and desired password. Click on the button to create your new account and confirm your email address. Semrush will ask you to provide a few details like how long you've been doing SEO to serve you better.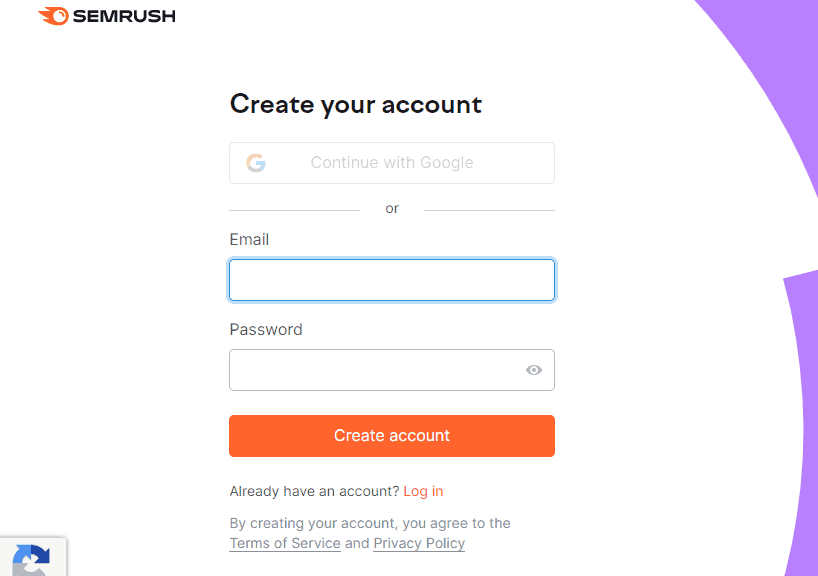 Step 3: Choose your trial plan depending on your SEO needs. If you're a beginner without a lot of expectations, the Pro plan suits you. But if you need to get the best of what Semrush offers, the Guru plan is a better choice.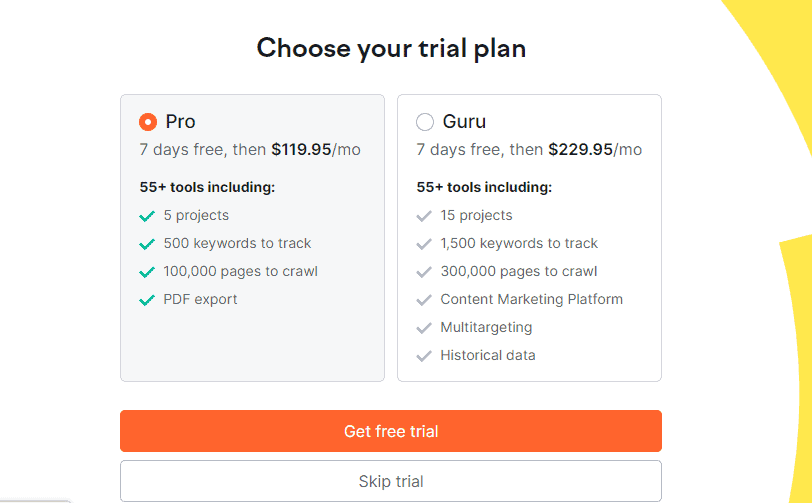 Step 4: Enter your card details. This includes the number and name on the card. At this point, you won't be charged and it will show $0 as the day's charge.
That's it! You're now ready to use all the features of Semrush (Pro or Guru) for seven days at absolutely no cost. Make sure to make the most of this offer by exploring all its features and running tests before the period is over.
This way, you can decide whether to continue with a paid subscription or not. Remember, your card gets automatically charged for the monthly subscription fee as soon as the trial ends.
Who Can Use Semrush's Free Trial?
Semrush is a tool that suits all sorts of online business owners. In fact, you can use Semrush even with a brick-and-mortar business as long as you have a website that you rely on for maximum brand awareness and attracting new customers.
Here are some professions where Semrush comes in handy:
Freelancer writers
Bloggers
Online sellers
Digital marketers
Entrepreneurs
What Are the Features of Semrush?
Below are the top Semrush features to check out:
Domain Overview

Semrush allows you to check the authority of any website. The authority score is how the domain compares to millions of others.
The domain overview also allows you to check anyone's estimated organic search traffic and paid search traffic.
Keyword Research and Analysis
This will help you find the most profitable keywords for your business. You can look for the best keywords to target based on the keyword difficulty.
You can also check the search volume globally and for individual countries and the CPC (cost-per-click).
The keyword gap feature lets you find out the keywords you could potentially rank for, those which other sites in your niche are already ranking for. You can also track the position of your site's keywords on Google and adjust accordingly.
Backlink Analysis
Semrush enables you to track and analyze backlinks to understand your competition better. This will help you identify the best link-building opportunities that you can implement on your own site.
SEO Audit Tool
This feature will help you identify any weaknesses on your website that you need to fix to improve the overall SEO performance. With the audit tool, you can check for duplicate content and other technical issues.
Competitor Analysis
You can use Semrush to spy on your competitors. It shows you their backlinks, organic keywords, PPC campaigns, and more.
You can use this information to create more content around their ranking keywords, build links to it, optimize your website, and beat them in SERPs.
Semrush Pricing: How Much Does It Cost?
As mentioned before, Semrush has a free version with limited features. The free Semrush account also only allows for a few requests per day for all of the SEO platform's reports, which is 10/day.
Besides that, Semrush has 3 paid plans as shown below:
Pro ($129.95/mo)
Semrush Pro has these features:
5 projects
500 keywords to track
10,000 results per report
100,000 pages to crawl
Competitor analysis
Keyword Research
Website audit
Advertising and social media tools
Guru ($249.95/mo)
Semrush Guru has Pro features plus the following:
15 projects
1,500 keywords to track
30,000 results per report
300,000 pages to crawl
Content Marketing Toolkit
Historical data
Multi-location and device tracking
GDS Integration
Business ($499.95/mo)
Semrush Business has Guru features plus the following:
40 projects
5,000 keywords to track
50,000 results per report
1,000,000 pages to crawl
Share of Voice
Extended limits
API Access
PLA analytics
Free migration from third-party tools
Which Semrush plan is the best for you?
Your choice of a Semrush plan depends on your goals and budget. The Pro plan is the go-to if you need the most affordable option.
It's also a great one for testing Semrush features for a longer time before upgrading to a higher plan that has more value. Pro can work well for anyone who is just starting out, has little experience with SEO, or runs a small business online.
The Guru plan suits more advanced website owners and SEO experts who need more tools to make their SEO work easier. The Business plan is best for large teams, businesses, and organizations.
Check out the detailed Semrush pricing guide.
Semrush Free Trial: Comparison Table
| | | | |
| --- | --- | --- | --- |
| | Pro | Guru | Business |
| Free Trial | ✔ | ✔ | ❌ |
| Pricing | $129.95 | $249.95 | $499.95 |
How to Cancel Semrush Free Trial or Subscription
In case you don't feel satisfied with Semrush, that's a choice too. So, you're allowed to cancel it after your free trial.
There are no hidden costs. Neither is the cancellation process complicated, something you may have seen with other less reliable tools. With Semrush, it's as easy as ABC.
One way to end your membership is by using this subscription cancellation link. You'll need to sign into your account to submit your request.
On your dashboard, you can also navigate to the subscription information page. You'll be able to disable the next payment by filling out a contact form.
In case you can't access your account, don't panic. Just reach out to the support team via email and your issue gets sorted.
Be sure to use the email address associated with your Semrush membership. You'll also need to provide some of your credit card data for reference.
Semrush Free Trial: FAQs
Here are more questions you may need answers to regarding Semrush and its free trial.
Does Semrush have a free plan? Can I use Semrush for free?
Yes, you can use Semrush for free. But you won't get all the features and there are limits such that you can't make more than 10 requests a day.
If you choose the free trial on Pro or Guru but don't pay the fee at the end of the period, the free version of Semrush will still be accessible to you.
Can you get a Semrush free trial without a credit card?
Unfortunately, you have to provide your credit card information to get the Semrush free trial. If the trial period ends and you haven't canceled, you get charged.
Also, if you cancel your account, you won't get another free Pro or Guru trial with your previous email address or credit card credentials. Semrush has put the credit card info requirement to enable you to continue using it after your trial ends without interruptions and also to prevent any form of "free trial hacks."
How long is Semrush free?
The Semrush trial period ends after 7 days. So, if you start it but don't use it within a week, you won't get the opportunity again.
You'll need to pay to access the Pro or Guru features. Other than that, you can choose to continue with the free plan (which comes with limits).
Does Semrush offer a free trial for 60 days?
There's no Semrush 60-day free trial available at the moment. But you can try the toolset for 1 or 2 weeks (which should be enough to explore all useful features) or go with the free option.
Is there a Semrush free lifetime deal?
Currently, there's no lifetime deal on Semrush. However, if you go to sites like AppSumo that provide one-time payment software deals, you may find newer tools on offer.
Remember that most new SEO tools in the market lack the advanced features that Semrush can provide. If you were looking for something that matches Semrush for your needs, you may end up not finding one.
Are Semrush annual plans better?
Yes, annual plans can save you money. You'll spend less by selecting an annual payment option rather than a monthly one.
For instance, the Pro plan, when paid yearly, comes to $108.33 per month rather than $129.95 when paid monthly. The difference is around $22 each month or $264 a year.
Conclusion
All in all, Semrush is a comprehensive SEO tool that can help you achieve your goals of improving the visibility of your website and boosting organic traffic. The free trial of 7 days or 14 days (previously 30 days) will give you an idea of what to expect from a paid subscription.
If you need my recommendation, you have it! After all, you're not spending anything yet but just testing.
So, make sure to explore all the features before making the decision to fully use Semrush for SEO.