40+ Top Digital Product Ideas to Sell in 2023
Looking for digital product ideas to enrich people's lives, disrupt markets, and generate income? If so, you've come to the right place.
Whether you're an aspiring entrepreneur looking for inspiration or an established brand seeking to diversify your offerings, this curated collection of digital product ideas will ignite your imagination. From education and wellness to e-commerce and entertainment, there's something for everyone!
Each idea on the list has a brief explanation that offers a glimpse into its potential and the value it can bring to the intended audience. Keep reading to discover more information!
Read also: The Most Profitable Digital Products to Sell Online
What Are the Different Types of Digital Products?
There's a wide range of digital products available in the market that cater to diverse interests and needs. Here are some common types of digital products:
40+ Digital Product Ideas
Now, moving on to the top digital product ideas to sell online. These ideas cover many different niches. This means that whatever you're skilled or knowledgeable about, you can find something to do with such expertise by just going through this list.
Also, this guide can spark new great ideas for you and help you get creative yourself. So, you're also going to get the inspiration you need to create something that suits your industry.
E-books
1. Self-help and personal development e-books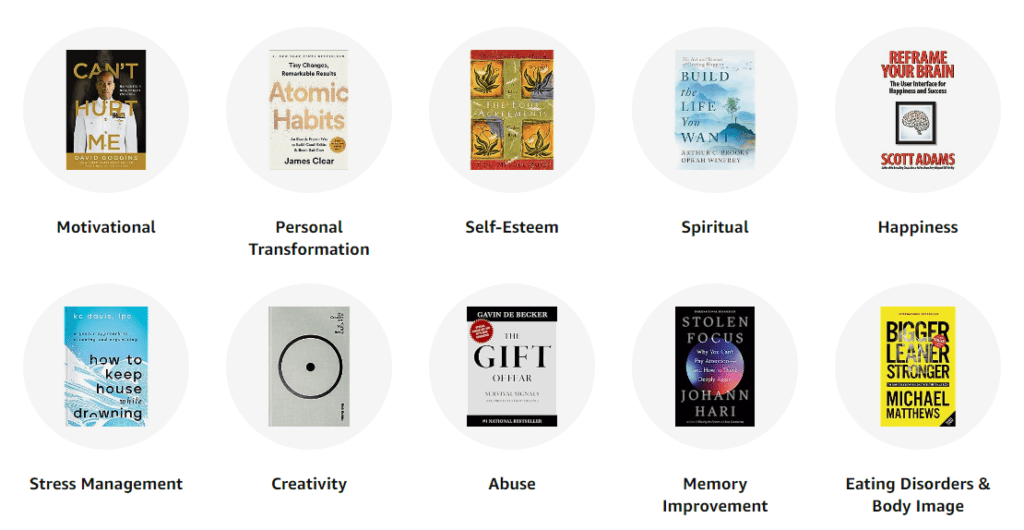 These digital product ideas focus on personal growth, self-improvement, and mental well-being. They provide advice, techniques, and strategies for topics such as time management, mindfulness, goal-setting, confidence-building, and stress reduction.
2. How-to guides
How-to guides offer step-by-step instructions on performing specific tasks or activities. They can cover a wide range of topics, such as DIY projects, home repairs, computer troubleshooting, or learning new skills. Almost anyone can create and sell such guides.
3. Business and entrepreneurship e-books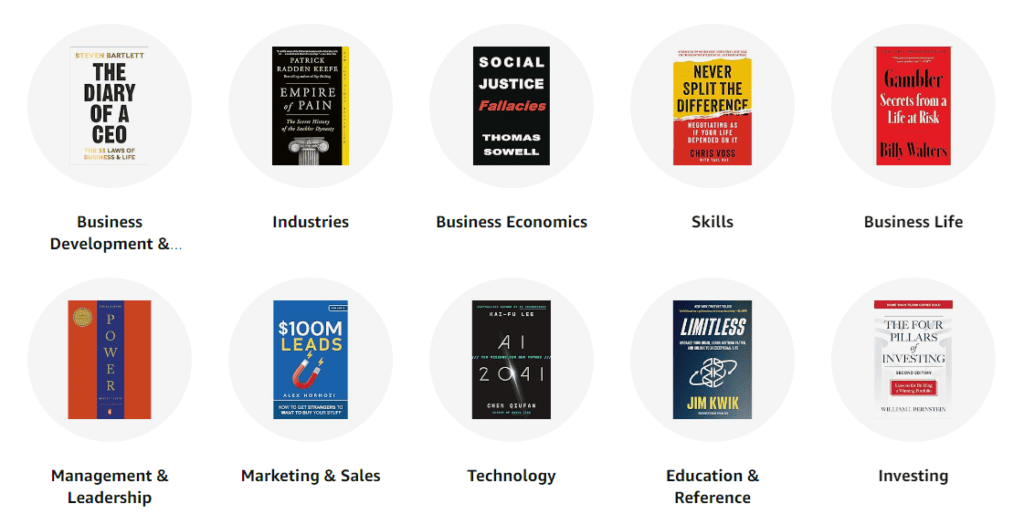 These e-books cater to individuals interested in starting and growing businesses. They provide insights, strategies, case studies, and practical tips. You can cover topics like marketing, finance, leadership, business planning, and growth.
4. Fiction and literature e-books
Feeling a bit creative? You can write fiction e-books, including novels, short stories, and poetry collections. They span various genres, such as romance, mystery, science fiction, fantasy, historical fiction, and contemporary literature.
5. Educational e-books
These e-books cover various academic subjects, providing educational content for students, teachers, and lifelong learners. Examples include textbooks, study guides, language learning materials, and scientific research papers. You would need to be a professional educator or expert to create such a digital product.
6. Children's book
Unlike regular fiction and literature books, these ones are more tailored for kids. They have meaningful illustrations, simple and interesting language, and teachable lessons.
7. Travel guide
Here comes a digital product idea for travel enthusiasts. Travel guides offer information, tips, and recommendations for exploring different destinations. They provide insights into local culture, attractions, accommodations, transportation, and dining options to help travelers plan their trips effectively.
8. Recipe books and cookbooks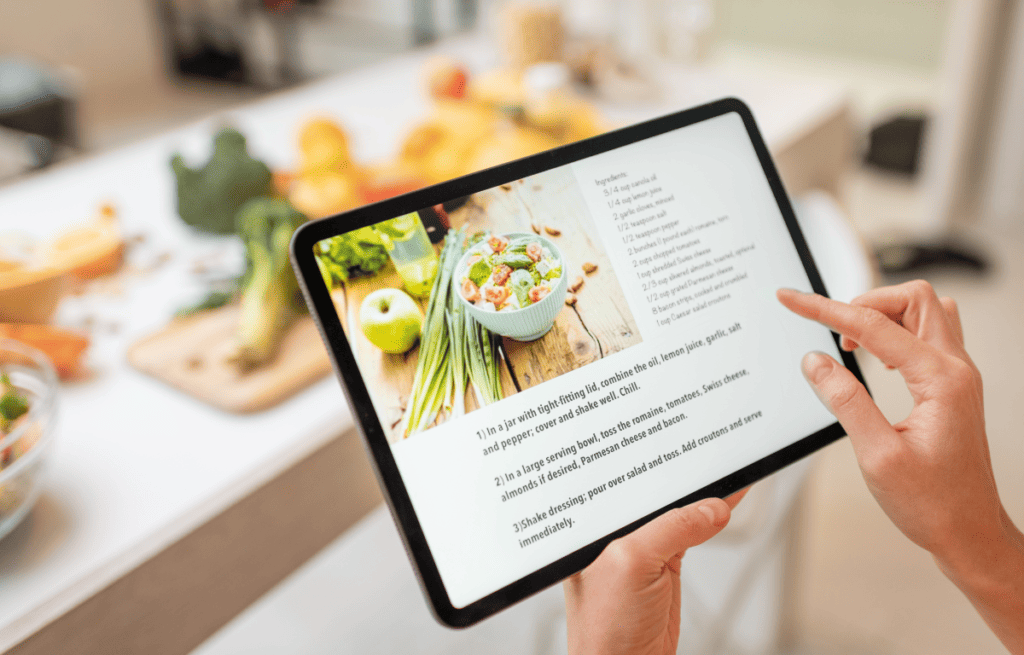 Recipe books and cookbooks provide a collection of recipes and cooking techniques. If cooking is your expertise, why not write about the various cuisines and cooking styles in an e-book? You could cover recipes ranging from quick and easy meals to gourmet dishes.
9. Meal plan
Meal plans are designed to provide individuals with a structured approach to their eating habits. If you're knowledgeable in this area, you can help others achieve specific goals such as weight loss, healthy eating, or dietary restrictions. Meal plans often include recipes, ingredient lists, portion sizes, and suggested meal timings.
Online Courses and Communities
10. Skill-based courses
Skill-based courses target specific skills that individuals want to acquire or improve, typically to land jobs. Examples include courses on graphic design, web development, photography, writing, public speaking, and music production. You'll need to be an accomplished person when it comes to the skill you want to teach.
11. Language learning courses
If you're proficient in a language, you could make an online language learning course to help others learn it. Such courses provide interactive lessons, practice exercises, and language immersion experiences.
12. Technical courses
Technical courses focus on more advanced or technical fields, such as programming languages, cybersecurity, data science, artificial intelligence, robotics, blockchain technology, and cloud computing.
13. Webinars, training, and workshops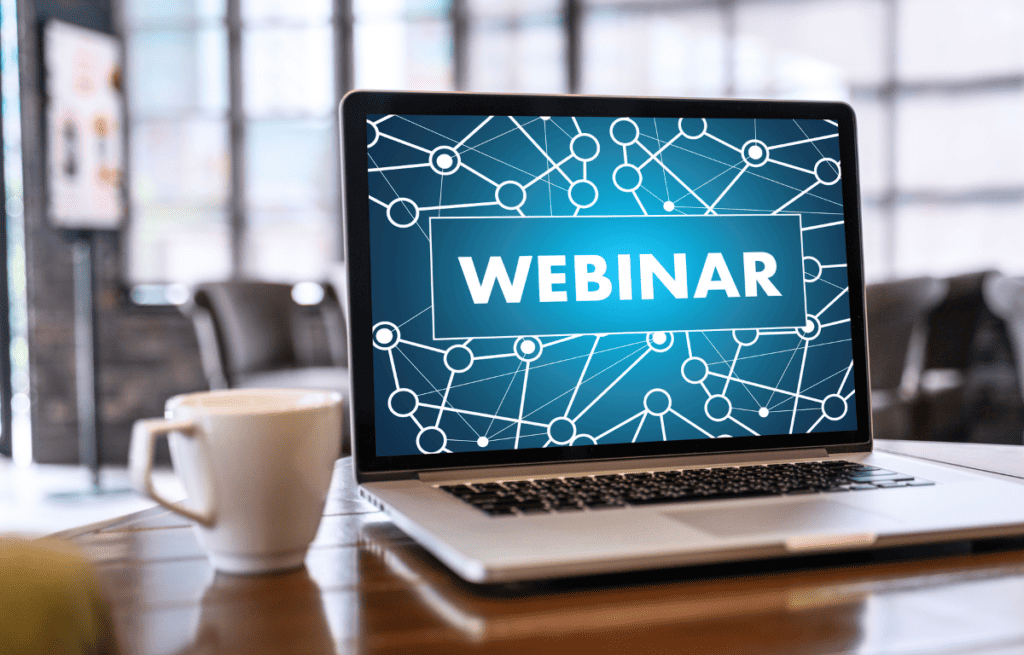 These digital product ideas are designed to provide hands-on learning experiences for participants. Unlike a full-length pre-recorded course, they occur in real-time for minutes to a few hours and include case studies and live feedback. If you're offering a free webinar on a topic, you could upsell a related product like an e-book or online course at the end.
14. Specialized Facebook groups
A specialized group on Facebook caters to specific niches, interests, or demographics. It can be a space where a group of people like writers, artists, photographers, fitness enthusiasts, or parents connect and exchange knowledge. You can create such a group to promote your other relevant digital products or as a bonus to your existing customers.
15. Membership sites
This is where you create exclusive communities and provide valuable content and resources to members. These sites operate on a subscription-based model, where users pay a recurring fee to access your premium content, services, or benefits.
16. One-on-one coaching sessions
Maybe you're well experienced with something. You can offer one-on-one coaching online to help individuals accomplish specific goals, enhance skills, or overcome challenges. As a coach, you provide guidance, support, and accountability to the client.
17. Digital subscription box
Curate and offer digital subscription boxes that provide registered users with monthly digital content. This content can be e-books, online courses, or other exclusive digital products you've put together.
18. Paid newsletter
This is a digital product idea where people pay you to receive specific information and resources. You can send the paid newsletter through email on a daily, weekly, or monthly basis to your subscribers.
Printables
19. Planners and organizers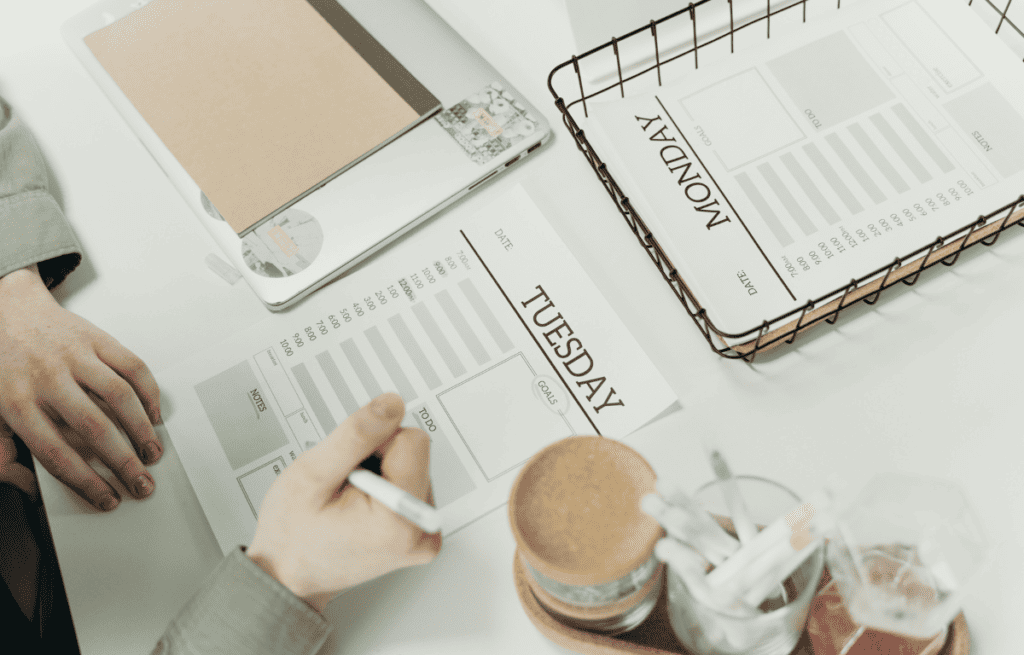 Create printable templates for daily, weekly, or monthly planners to help individuals organize their schedules, tasks, and goals. Include sections for to-do lists, appointments, habit tracking, and goal setting. You can also design specialized planners for specific purposes, such as meal planning, fitness tracking, or budgeting.
20. Calendars
In this case, you design printable calendars for different timeframes, such as monthly or yearly calendars. Include space for notes, important dates, or reminders. Customize the design with different themes, colors, or illustrations to appeal to various audiences.
21. Worksheets and study guides
Develop printable worksheets and study guides for educational purposes. These can cover a wide range of topics, including math exercises, language learning, writing prompts, or science experiments. Include instructions, questions, and spaces for students to write or complete tasks.
22. Coloring pages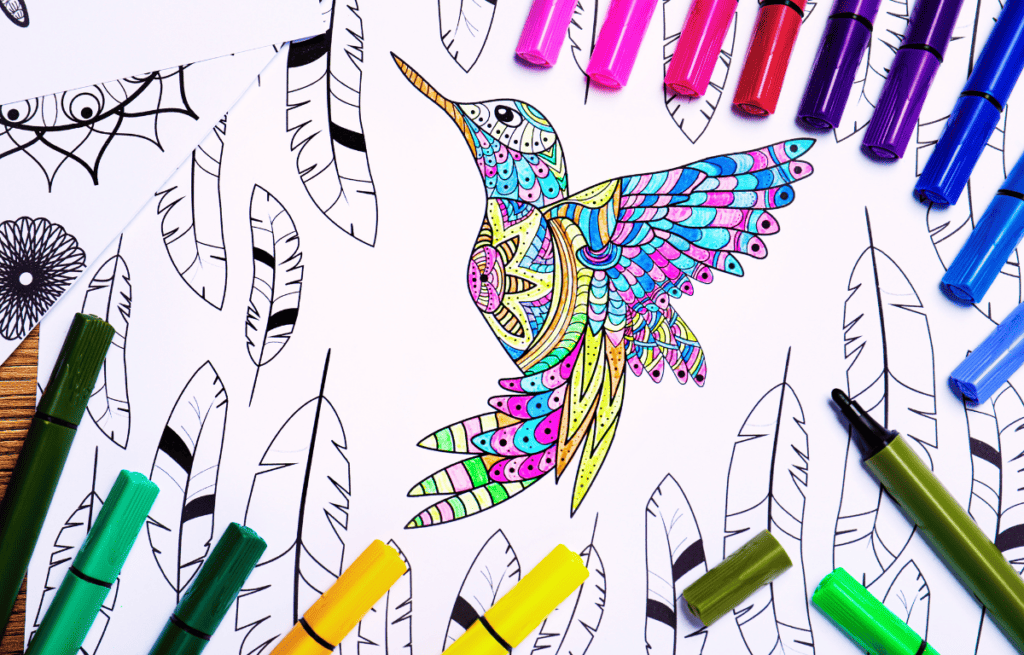 These are printables that allow individuals of all ages to express themselves artistically. Coloring pages can be used by both children and adults as a creative and relaxing activity. You can have a variety of themes for your coloring pages, such as animals, cars, flowers, and even random artistic texts and drawings.
23. Quote art prints
Here, what you do is create printables featuring inspiring messages, quotes, and mantras. These prints can be framed and put up on walls to serve as inspiration and affirmations for individuals.
24. Checklists and trackers
These digital product ideas have various purposes. They could be travel packing lists, cleaning checklists, habit trackers, or goal trackers. Such printables can help individuals stay organized, track progress, and meet their objectives.
25. Party and event printables
Develop printable resources for parties and events, including invitations, decorations, games, and party favors. Create themed party packs that include banners, cupcake toppers, place cards, and more, allowing users to personalize their celebrations.
26. Journaling and reflection prompts
Design printable journaling prompts and reflection exercises to encourage mindfulness, self-reflection, and personal growth. Provide thought-provoking questions or writing prompts that can be printed and used for daily journaling or guided self-reflection.
27. Craft templates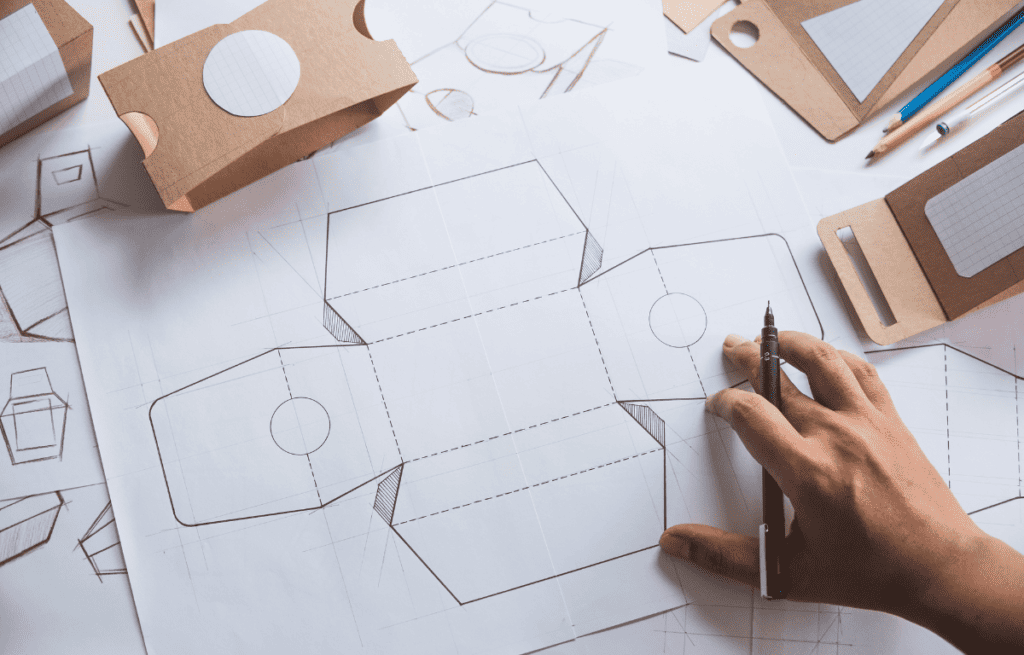 Another digital product idea is to create printable templates for various crafts, such as paper crafts, origami, greeting cards, or DIY projects. These templates can guide users in creating beautiful and unique crafts with ease.
28. Recipe cards and meal planners
These are printable recipe cards or meal planners to help individuals organize their culinary endeavors. Include spaces for ingredients, instructions, and personal notes. Additionally, you can design meal planners with sections for meal planning, grocery lists, and recipe ideas.
29. Financial printables
Create printable budgeting templates, expense trackers, or financial goal-setting worksheets. Help individuals manage their finances effectively by providing tools for tracking income, expenses, savings, and debt repayment.
Software, Applications, and Web-based Tools
30. Personal finance tracker
You can develop an application that simplifies personal finance management for individuals. Include features like expense tracking, budgeting, bill reminders, and financial goal setting. Aim for an intuitive interface and visualizations that make it easy for users to understand and manage their finances.
31. Personal journaling or note-taking app
This would be a digital journaling application that enables users to write and organize their thoughts, ideas, and personal reflections. It can include features like tags, search functionality, and password protection for privacy and ease of use.
32. Travel itinerary planner
A web-based tool that helps travelers plan their trips by offering itinerary suggestions, attraction recommendations, and customizable day-by-day plans. Features like maps, travel tips, and the ability to save and share itineraries would help provide a seamless travel planning experience.
33. Language translation tool
How about a translation software tool that assists businesses and individuals in translating their content into different languages?
34. Website builder
Build a website builder specifically designed for small businesses or entrepreneurs who want to create professional websites without technical expertise. Provide drag-and-drop functionality, pre-designed templates, and customization options to make it easy for users to create their online presence.
35. WordPress theme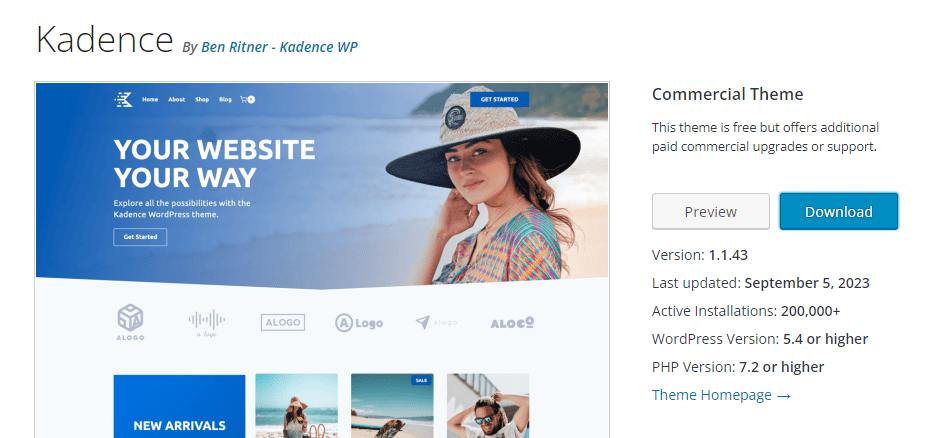 A theme is essentially a collection of templates, styles, and features that determine the overall look and feel of a website. You can create a niche-specific theme, like one for recipe sites, or a multipurpose one that can be customized and used anywhere.
36. Plugin
This is simply a software component that adds specific functionality or features to a website or an application. Plugins are designed to extend the capabilities of a platform or content management system (CMS) like WordPress without the user requiring extensive coding knowledge. Some simple plugins you could create are contact forms, social media sharing buttons, image galleries, and custom widgets.
Stock Media
37. High-quality stock photos

Capture visually appealing and versatile photographs that fit various themes and subjects. It's wise to focus on popular categories such as landscapes, nature, business, lifestyle, technology, and abstract concepts. Ensure that your images are well-composed, properly lit, and have broad appeal to attract potential buyers.
38. Professional stock videos
Can you shoot high-resolution videos covering a wide range of topics, including nature, travel, lifestyle, business, and technology? If so, you could consider making cinematic footage suitable for commercial purposes. Ensure your videos are visually engaging, well-edited, and have clear audio to provide value to potential customers.
39. Premium audio clips
You can as well create and sell high-quality audio clips, including background music, sound effects, and voice-overs. Develop a diverse library of audio assets that cater to different genres, moods, and styles. Make sure that your audio clips are properly mixed and mastered for optimal quality.
40. Audiobooks
Would you like to help the non-readers enjoy their favorite books? You just need to choose a suitable book, get permission, narrate, and distribute. You can also do the same for your own books.
41. Guided meditation recordings
A guided meditation recording is an audio recording that provides instructions and guidance to help individuals relax, focus their minds, and enter a meditative state. It typically involves a soothing voice leading listeners through various techniques, such as deep breathing, visualization, and mindfulness exercises. Creating guided meditation recordings requires careful planning, a soothing voice, and attention to detail.
42. Vector illustrations and graphics
In this digital product idea, you create vector-based illustrations, icons, and graphics. They can be used in various design projects, including websites, print materials, and presentations. Focus on creating versatile and scalable illustrations that can be easily customized and adapted by buyers.
43. Infographic templates

Design visually compelling infographic templates that allow users to present data, statistics, and information in an engaging and organized manner. Ensure the templates come with editable elements, charts, icons, and visual elements that can be customized by buyers.
44. Fonts
Creating and selling fonts can be a rewarding venture for designers and typographers. Fonts are a crucial element in graphic design, branding, and various creative projects.
45. Digital art
This would be like painting, except using a computer, graphics tablet, and software of your liking. Creating digital art to sell offers artists a unique opportunity to showcase their talent, reach a global audience, and monetize their creative work. People can buy your designs or you can use them in print-on-demand, where they appear on custom products like clothing.
Why Should You Sell Digital Products?
Selling digital products has become increasingly popular in today's digital age and for several good reasons. Whether you're an individual creator, a small business, or a large enterprise, there are numerous compelling reasons why you should consider selling digital products.
Here are some of the top benefits:
Low cost and high profit margins: Given that digital products are created and delivered digitally, there's no need for physical production, inventory management, or shipping costs. This translates to lower overhead expenses and higher profit margins compared to physical products.
Scalability and reproducibility: You can easily replicate digital products and distribute them to an unlimited number of customers without incurring additional costs or logistical challenges. Once created, a digital product can be sold repeatedly, making it highly scalable and allowing for exponential growth potential.
Global reach: The internet has connected the world, allowing digital products to be accessible to anyone anywhere. With digital distribution channels and online marketplaces, you can reach customers across different geographical locations and significantly expand your customer base and market reach.
Instant delivery: Digital products provide immediate gratification and convenience because they can be delivered instantly to customers upon purchase. This instant access enhances the overall customer experience and eliminates the wait time associated with physical product delivery.
Lower risk of piracy: While piracy remains a concern in the digital space, there are various measures and technologies available to protect digital products from unauthorized use. If you compare them to physical products, digital products are generally less susceptible to counterfeiting or unauthorized distribution.
Passive income: Once your digital product is created and available for sale, it can generate passive income. What's more, if you implement effective marketing and customer acquisition strategies, your digital products can continue to bring in revenue even when you're not actively involved in the selling process.
Flexible: Digital products offer flexibility in terms of pricing, bundling options, and updates. You can experiment with different pricing models, create product bundles or packages, and easily update or expand your digital products based on customer feedback or market demands.
Data analytics and insights: Selling digital products provides you with valuable data and insights into customer behavior, preferences, and purchasing patterns. By analyzing this data, you're able to refine your product offerings, optimize your marketing strategies, and make informed business decisions.
Environmental sustainability: Compared to physical products that require materials, manufacturing processes, and transportation, digital products have a lower environmental impact. Selling digital products aligns with sustainability goals by reducing waste, energy consumption, and carbon emissions.
Conclusion
As you can see, the list of digital product ideas is almost endless. The beauty of digital products lies in their scalability, accessibility, and ability to cater to diverse audiences.
They can be created once and sold repeatedly, allowing for passive income streams and a global reach. Whether you're an expert in a specific field, a creative artist, or a problem solver, there is a digital product idea that can showcase your talents and generate income for you.
Remember, creating and selling digital products requires not only a focus on quality but also a commitment to continuous improvement and customer satisfaction. Actively seeking feedback, refining your products, and delivering value to your audience will contribute to long-term success.
Feel free to also check out this other article on the best platforms to sell digital products online.