10 Business Books That Every Beginner Should Read
Are you just starting out in business or planning on it? If so, it's important to arm yourself with the right information. There are a lot of business books out there, but not all of them are created equal.
In this guide, you'll discover some of the best business books that every beginner should read. These books will teach you the basics of running a business, from marketing to accounting. So if you're looking for a head start in business, be sure to check out these titles!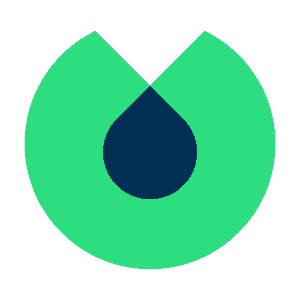 Have you heard of Blinkist?
If you want to read or listen to summarized versions of 6,500+ top-selling books (including the best business books) and gain more knowledge in a short time, try Blinkist for free.
Disclaimer: Because the site is reader supported, we may earn a commission if you use our affiliate links.
What Are the Best Business Books for Beginners?
Check the list below to find out which books for business are the best to read as an entrepreneur.
1. Atomic Habits: An Easy & Proven Way to Build Good Habits & Break Bad Ones
Author: James Clear
Originally published: 2018
What better way to build a business than with the right set of habits? Atomic Habits is all about forming habits that stick and making sure you keep them up. It provides a roadmap for developing good habits, breaking bad ones, and becoming the best version of yourself.
James Clear is an incredible author, and this book has become a real classic. It's packed with practical tips and advice on how to form habits and stick to them. Plus, it provides easy-to-follow steps for changing your mindset, setting long-term goals, and reaping the rewards of consistent effort.
Atomic Habits offers a simple yet powerful system that you can use to achieve your goals and make steady progress. The book suits entrepreneurs as it encourages them to take action and stay motivated over time, even when things get tough. With Atomic Habits, you can learn how to form new habits and make them stick for long-term success.
2. Rich Dad Poor Dad
Author: Robert Kiyosaki
Originally published: 1997
Rich Dad Poor Dad is one of the most popular business books ever written and for good reason. It outlines Kiyosaki's (a well-known businessman) unconventional beliefs about money and investing, which have helped countless people become financially successful.
The book tells the story of Kiyosaki having two fathers – his real father and his "rich dad." The two fathers have drastically different views on money, and Kiyosaki shares how he learned from both.
This book will teach you how to build wealth, manage your finances, invest in real estate, and think like a successful entrepreneur. You'll learn how not to work for money but to have money work for you.
Buy Rich Dad Poor Dad on Amazon
3. Think and Grow Rich
Author: Napoleon Hill
Originally published: 1937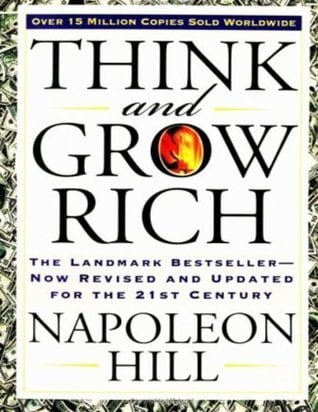 Think and Grow Rich is a timeless classic written by legendary author Napoleon Hill. While the book is from the 20th century, there's a revised, updated, and enlarged 2005 edition. It's all about the power of mindset and how it can help you achieve success in both business and life.
The book highlights steps including desire, faith, autosuggestion, specialized knowledge, and imagination as necessities for acquiring riches. It offers invaluable advice on how to develop an entrepreneurial mindset, turn your ideas into reality, and develop strong self-discipline.
Think and Grow Rich will help you create a plan for success, take action, and learn to think like an entrepreneur. The book also provides practical advice on how to keep motivated, stay focused on your goals, and overcome any obstacles that stand in your way.
Buy Think and Grow Rich on Amazon
4. The 4-Hour Workweek
Author: Timothy Ferriss
Originally published: 2007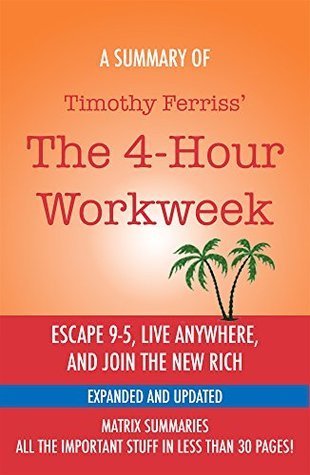 Maybe you're tired of working 9 to 5 and need more money and freedom. If so, The 4-Hour Workweek is a must-read for you as an aspiring entrepreneur.
It outlines an unconventional approach to work, where you learn to become more efficient and productive. This book will teach you how to delegate tasks, automate your business processes, and maximize your time.
You'll discover how to create a lifestyle of freedom and flexibility, where you can choose to work when and where you want. Ferriss also outlines strategies for reducing your taxes, finding mentors, and investing in yourself and your business.
Buy The 4-Hour Work Week on Amazon
5. Zero to One
Author: Peter Thiel
Originally published: 2014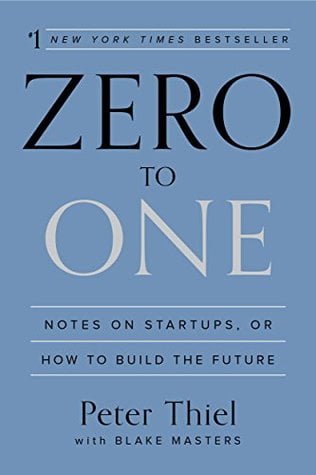 Zero to One is a powerful book written by one of PayPal's founders, Peter Thiel. It's co-written by Blake Masters, an American venture capitalist.
The book provides an in-depth look at how successful entrepreneurs think and operate. It details Thiel's lessons from founding and selling PayPal, a financial technology company, his investment in the Facebook social platform, and how he made billions.
Safe to say, this book suits anyone that likes or wants to think independently. You'll learn the importance of discovering new ideas and approaches to business, rather than trying to copy what's already been done.
Copying a business model isn't bad but can still lead to failure. Reading Zero to One, you'll also gain valuable insight into the early stages of starting a business and how to build something from scratch.
6. The Lean Startup
Author: Eric Ries
Originally published: 2011
The Lean Startup is an essential read for any beginner entrepreneur looking to launch a business. It outlines the principles of the "lean methodology" which has become popular in Silicon Valley over the years. In fact, numerous companies are cited in the book, and more continue to embrace the concept.
This book talks about how you don't have to pour millions of dollars or so into a new business venture. It teaches you how to avoid wasting time and resources on unnecessary features, focus on customer needs, and develop a product that resonates with them. This is what's known as a minimum viable product (MVP).
So, you'll learn how to create an efficient and agile startup, measure progress, and pivot when necessary.
Buy The Lean Startup on Amazon
7. The $100 Startup
Author: Chris Guillebeau
Originally published: 2012
The $100 Startup is a great place to start if you want to dip your toes into entrepreneurship but you don't have enough money or resources. Truly, you don't need thousands or millions to start a new business.
This business book for beginners outlines how you can launch a business with little capital and use it as an avenue to make money and gain financial freedom.
Chris Guillebeau details the success stories of people who have taken his advice and become financially successful. He also shares his strategies for finding your niche, setting goals, and scaling your business.
This book is full of inspiring stories that will help you get motivated to take action and launch your startup today.
Buy The $100 Startup on Amazon
8. Never Split the Difference: Negotiating As If Your Life Depended On It
Author: Christopher Voss and Tahl Raz
Originally published: 2016
Never Split the Difference is a must-read if you want to become a master negotiator. Written by Chris Voss, a former FBI hostage negotiator, it provides amazing tips and tricks on how to influence people and get what you want.
Voss and his co-author, Tahl Raz, draw on decades of experience from negotiating high-stakes deals in the corporate world to teach you how to think quickly and find solutions in any situation.
You'll learn about their innovative approach to negotiations that has been proven to work for everyone from entrepreneurs to CEOs. The book also includes real-life stories and examples so you can learn from other people's experiences.
Never Split the Difference is perfect for anyone who wants to become better at navigating difficult conversations and getting what they want. It will help you build stronger relationships with clients, colleagues, and partners.
Buy Never Split the Difference on Amazon
9. Good to Great: Why Some Companies Make the Leap…and Others Don't
Author: Jim Collins
Originally published: 2001
Good to Great is an essential read for any entrepreneur or business leader. It looks at why some companies make the leap from good to great and how you can apply those same principles in your own business.
Jim Collins conducted research on 1,435 companies that went from good to great and found commonalities among them. It wasn't a miracle but a proper framework. He outlines the steps you need to take to transform a mediocre business into something truly remarkable.
Additionally, Good to Great is packed with real-life case studies of companies that applied the principles outlined in the book and rose from obscurity to greatness. It's an inspiring read that will help you learn how to take your own business to the next level.
10. The Intelligent Investor: The Definitive Book on Value Investing
Author: Benjamin Graham
Originally published: 1949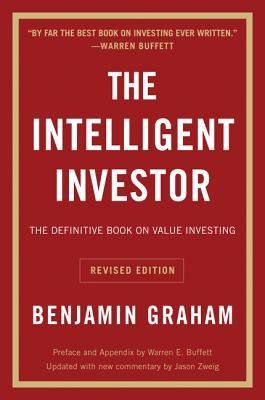 As you may know, investing is necessary for building long-term wealth as a business person. You're likely to invest at some point in your entrepreneurship lifestyle, in your own or other businesses, to increase your income.
The Intelligent Investor is a classic business book that provides timeless advice on value investing. Still, it has a 2003 revised version.
Written by Benjamin Graham, who is often considered the father of modern investment, this book outlines his strategies and principles for successful long-term investing.
It also discusses risk management and discusses how to minimize losses. This book is not just for the stock market, but it applies to investing in any asset class. With this timeless advice from one of the world's greatest minds, you can become a successful investor and achieve financial freedom.
Buy The Intelligent Investor on Amazon
Conclusion
These business books for beginners will help you get your feet wet in the world of entrepreneurship. They'll give you business ideas, teach you how to shape your mindset for success and stay competitive in the world of business, and more.
As you read through them, ensure you take notes and highlight any areas that may be important to remember as you move forward with your business. And, good luck!