Semrush Pricing: Finding The Right Plan for Your Digital Strategy
Semrush is a powerful all-in-one SEO platform that has become synonymous with optimizing websites and driving organic growth. As with any useful marketing tool, understanding Semrush pricing can be a critical decision for businesses and marketers.
If you're just starting out, you may be more wary of your business budget and want to know whether getting a specific Semrush package is worth it. SEO tools can get quite costly and no one wants to blow their money on products that don't meet their standards.
And so, the question that often arises is, "Which Semrush plan is right for me?"
To answer this question comprehensively and help you navigate the pricing structure of Semrush, I've prepared this in-depth guide.
We'll delve into Semrush's pricing tiers, the features they offer, and insights into choosing the plan that aligns best with your digital strategy and budget. You'll also discover the comparison between Semrush's free and paid versions.
So, whether you're a solo blogger, an e-commerce entrepreneur, or part of a larger marketing agency, read on to find out more about details for informed decision-making.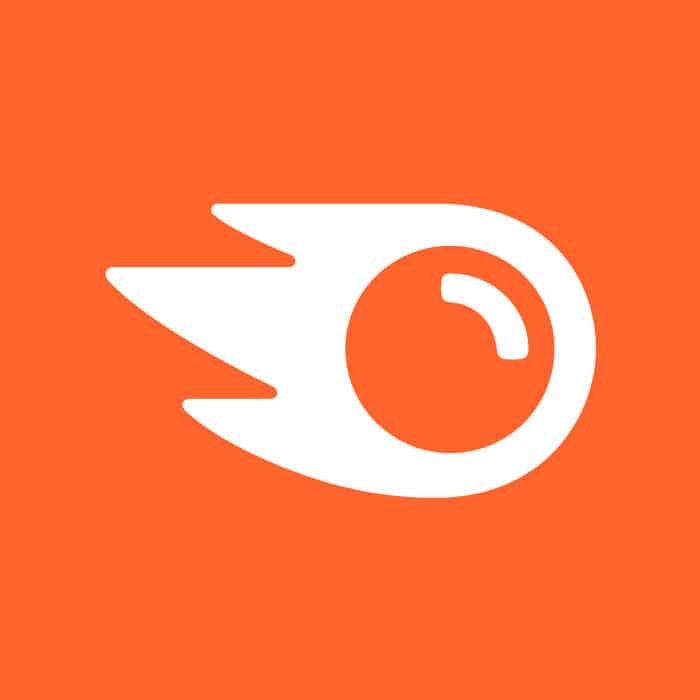 Semrush Pricing: Summary
Recommended plan: Guru
Pricing: $249.95/month
Free trial: Available
What Is Semrush?
Before we go to the pricing options, let's help you know what Semrush is and what it can do.
Semrush is a well-established and comprehensive online marketing tool used for search engine optimization, competitive analysis, and digital marketing research. It provides a wide range of features and data-driven insights that can help you improve your online visibility, optimize your sites, and create more effective digital marketing strategies.
Semrush was founded in 2008. It started as a small team of SEO professionals and has since developed into a popular platform used by brands across the globe.
Benefits of Using Semrush
Semrush can help you automate the following processes in SEO and online marketing:
Keyword research: Semrush allows you to discover valuable keywords with their search volume and difficulty scores.
Competitor analysis: You can analyze your competitors' online strategies, including their keywords, backlinks, and advertising campaigns, to gain a competitive edge.
Site audit: Semrush can perform in-depth website audits to identify technical issues and on-page SEO problems along with recommendations for solving them.
Backlink analysis: The tool is great for checking your website's backlink profile, identifying toxic backlinks, and finding opportunities for building high-quality links.
Advertising research: If you're a marketer, Semrush can track your competitors' paid advertising campaigns and help you discover profitable keywords for your own ad campaigns.
Position tracking: It allows you to track your website's keyword rankings on search engine results pages (SERPs) and discover the changes that occur over time.
Social media analysis: Semrush can help you automate social media posting and get reports on your social media performance.
Semrush Pricing: Overview
Semrush offers a free version and 3 paid plans to its users. Each of these plans comes with a selection of features.
Check the overview of Semrush's monthly pricing below:
| | | | |
| --- | --- | --- | --- |
| Semrush Plan | Pro | Guru | Business |
| Monthly Pricing | $129.95 | $249.95 | $499.95 |
Semrush Monthly Pricing
You save up to 17 percent of your money when you pay yearly. Here are the Semrush annual pricing options:
| | | | |
| --- | --- | --- | --- |
| Semrush Plan | Pro | Guru | Business |
| Annual Pricing | $108.33 monthly | $208.33 monthly | $416.66 monthly |
Semrush Annual Pricing
Semrush Pricing: Each Plan's Features
Let's now explore each of Semrush's pricing plans individually.
Semrush Pro
Pro is the first and most affordable Semrush plan. It features a variety of SEO, PPC, and marketing research tools, as described below:
5 Projects
With Semrush Pro, you can manage up to 5 different projects using the tool. A project typically represents a website or a specific digital marketing campaign.
This feature is especially valuable for individuals or small businesses that want to track and optimize multiple online properties or a few client websites from a single dashboard.
500 Keywords to Track
Tracking keywords is how you can know your website's search engine performance. Semrush Pro allows you to track up to 500 keywords.
You can choose the most relevant keywords for your niche or industry and keep a close eye on how your website ranks for those keywords over time. This feature helps you identify which keywords are driving the most traffic and which ones need optimization to rank better.
3,000 Reports a Day and 10,000 Results per Report
Another thing about Semrush Pro is that you get access to detailed reports with a wealth of information about your site's SEO and digital marketing performance. You can view up to 3,000 reports a day and 10,000 results (or data rows) per report.
This allows you to analyze a substantial amount of data related to your website's organic and paid search rankings, backlinks, competitor analysis, and more.
Comprehensive Competitor Analysis
You'll most likely need the powerful competitor analysis tools that Semrush offers to monitor and benchmark your website against competitors in your niche or industry. Analyzing competitors allows you to identify their top-performing keywords, backlink sources, and advertising strategies.
Site Audit and On-Page SEO Recommendations
Semrush Pro includes a site audit feature that examines your website for technical and on-page SEO problems. The best part is that you'll also see actionable recommendations to fix the issues and improve your site's overall health.
Who is Pro best for? Semrush Pro suits individual users who are just starting out with SEO. It's great for new bloggers, digital marketers, freelance writers, or even smaller teams of 2 up to 5 members.
Semrush Guru
The second plan of Semrush, that most people go for because of its additional features, is Guru. In other words, it has all of Pro's features plus more.
Let's see what Guru offers:
15 Projects
Semrush Guru enables you to manage up to 15 unique projects. This expanded project capacity, as compared to Pro, is especially beneficial for digital agencies or businesses with multiple websites, clients, or marketing campaigns to monitor and optimize.
1,500 Keywords to Track
With Semrush Guru, you can track up to 1,500 keywords at a time. This increased keyword tracking capacity helps you to closely monitor a more extensive range of keywords relevant to your business or clients' websites.
5,000 Reports a Day and 30,000 Results per Report
The Guru plan provides you with access to even more extensive reports. You can examine up to 5,000 reports a day and 30,000 rows of data results.
This deep dive into data helps you discover more details about your site performance and that of competitors.
Content Marketing Toolkit
Now, onto one of the standout features of Semrush Guru: Content Marketing Toolkit. This toolkit is useful for creating and improving your content plan and finding content gaps (what your competitors have covered and you haven't).
You can perform topic research, discover content ideas, analyze the top-performing content in your niche, and track the performance of your content across social media platforms.
Historical Data
Another feature of Semrush Guru that you can't find on the free or Pro plan is historical data. It allows you to view trends and changes in your website's performance months or years back up to the most recent time.
Historical data is invaluable for assessing the results of past strategies, whether good or bad. You can then make better decisions at the current time to get similar or better results in the near future.
Multi-Location and Device Tracking
With this plan, you can track keyword rankings across multiple locations and devices. This feature is particularly useful if your business targets specific geographic areas or you want to understand how your rankings vary on desktop and mobile devices.
Who is Guru Best for? Given it allows you for more projects and additional keyword tracking, Guru suits marketing teams, agencies, and medium businesses with an established online footprint. If you're a more advanced digital marketer or SEO professional who finds something like historical data is useful, you're free to get Guru too.
Semrush Business
This is the top-tier subscription plan offered by Semrush. It offers all of Pro and Guru features and much more:
40 Projects
The Business Plan allows you to manage up to 40 projects. This increased limit when compared to the other plans is ideal for digital agencies or large enterprises with a multitude of websites, clients, or marketing campaigns to manage, track, and report on.
5,000 Keywords to Track
With Semrush Business, you can track up to 5,000 keywords. In other words, you're able to see all the important keywords and the least important ones that bring little to no traffic each day.
10,000 Reports a Day and 50,000 Results per Report
Semrush's Business Plan offers access to in-depth reports with the ability to request 10,000 reports daily and view up to 50,000 results per report. If you're a sucker for as much data as you can get your hands on, this extended report is what you need as it will leave nothing out.
API Access
You can seamlessly integrate Semrush with other tools and custom solutions using the API. Enterprises that require a high degree of automation and customization in their digital marketing workflows might find this feature extremely valuable.
Free Migration from Other Tools
If you choose the Business plan, Semrush will offer free migration assistance for users in case you're transitioning from another SEO or digital marketing tool. This convenient service ensures a smooth transition and minimizes disruption to your operations since Semrush experts will handle everything for you.
Who is Business best for? The Business plan suites larger organizations and enterprises.
Semrush Pricing and Features Comparison Table
In this comparison table, I summarize everything about Semrush pricing plans:
| | | | |
| --- | --- | --- | --- |
| | Pro | Guru | Business |
| Best For | Beginners and smaller teams | Advanced SEOs, agencies, and medium-sized businesses | Larger organizations and enterprises |
| Monthly Pricing | $129.95 | $249.95 | $499.95 |
| Keyword, Domain, Backlinks, and Competitor Analytics | ✔ | ✔ | ✔ |
| Projects | 5 | 15 | 40 |
| Keywords to Track | 500 | 1,500 | 5,000 |
| Reports a Day | 3,000 | 5,000 | 10,000 |
| Results per Report | 10,000 | 30,000 | 50,000 |
| Content Marketing Toolkit | ❌ | ✔ | ✔ |
| Historical Data | ❌ | ✔ | ✔ |
| API Access | ❌ | ❌ | ✔ |
Check out these additional resources on Semrush:
Semrush Pricing: FAQs
How much does Semrush cost?
Semrush's pricing starts from $129/month for Pro. The two other plans to choose from are Guru and Business.
Is Semrush worth the Money?
Yes, given the suite of tools that Semrush provides, paying for one of its packages is a great investment. You can do keyword research, analyze competitors, do SEO audits, and more in one tool.
Can I use Semrush for free?
Yes, you can use Semrush for free. However, it comes with limits such that you can't access all the functions and can only make 10 requests a day.
Conclusion: Which Plan Should You Choose?
Now that you know about Semrush's pricing plans and what each has to offer, it's time to decide. Each plan suits a specific type of person and their needs.
Pro is good for newbie SEO users and those with a limited budget. Guru is best for more experienced SEO practitioners and teams (because you access more data).
Business, on the other hand, is a plan for enterprises and larger organizations. It has the most Semrush features and unlocks the limits on the Pro and Guru plans.
So where do you stand? Get your Semrush Pro or Guru trial today to test the features yourself!