How to Create a Business Card with Canva
Do you need a professional-looking business card, but don't have the money to hire a designer? Or maybe you're just not very good with design software? Don't worry, I've got you covered.
In this guide, I'll show you how to make a business card in Canva. Canva is an online design software that makes it easy for anyone to create beautiful designs for social media or your website. With Canva, you can as well create professional-looking business cards without having any design experience or spending a lot of money. Also, it's free and easy to use and all you need to do is drag and drop various elements.
Now, let's get started!
Steps to Make a Digital Business Card Using Canva
Below are the full steps to create a Canva business card.
1. Visit the Canva Platform
First, navigate to the Canva platform and set up an account if you haven't yet. You only need to fill out your name and email address and then confirm your account.
After that, click on the "Create a Design" button. The next thing you do is search for the word "business card" as what you need to design. Canva automatically resizes your design and you won't need to worry about the right size to use.

2. Choose a Business Card Template
You'll be taken to the designing page with numerous business card templates to use. You'll see templates with different colors, fonts, font sizes, elements, and more. You can then pick any template you like.
3. Customize Your Business Card
Once you've chosen your template, it's time to customize it. You can change the text and fonts, add elements or photos, adjust colors, and layout, and more.
Remember to fill out the following sections of your card template:
Your name or company name
Your photo or company logo
Title or industry
Email address
Phone number
Address
Remember, these details go to the back page of the design. You can also add elements on the front page. It's usually the name and title.
I'll share a design example from Canva below:
Front page: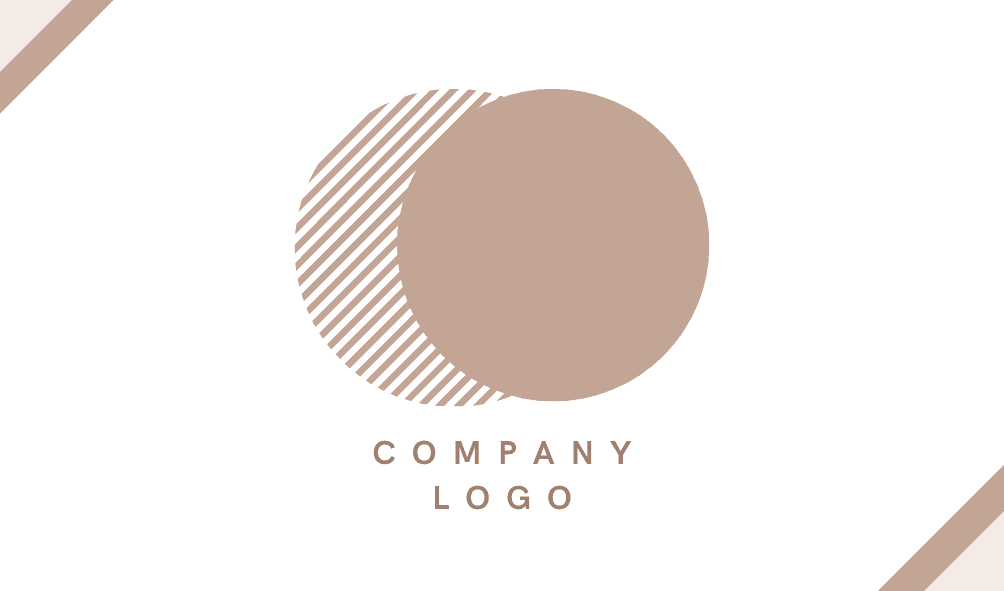 Back page: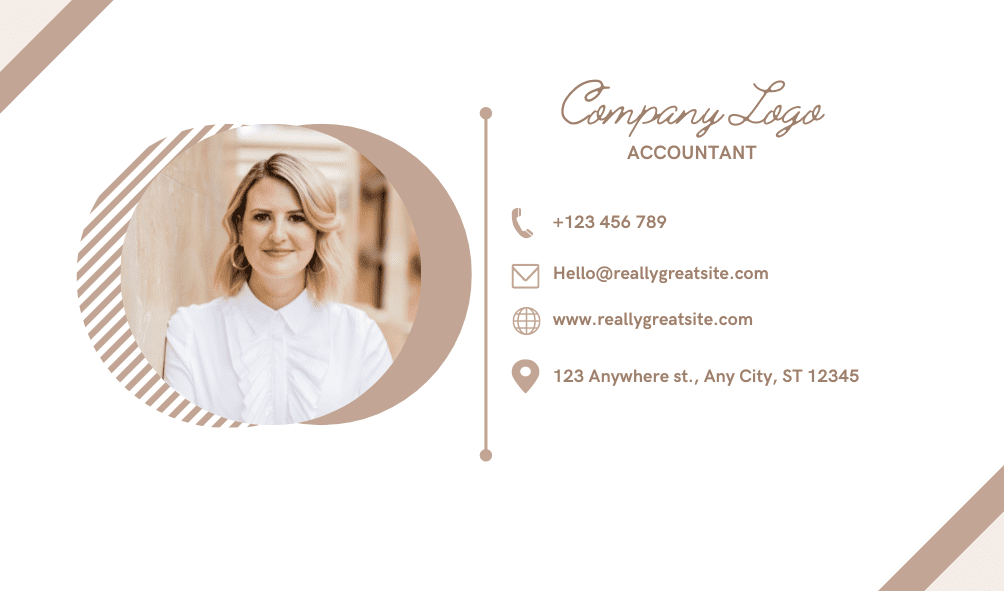 4. Save Your Business Card Design
Once you're done customizing your business card design, click on the "Share" and then the "Download" button at the top right corner of the page. Then select either PNG or JPG file format. It's recommended to import the file as PNG because this format keeps the details clear.
If you need a card for printing, you should choose the PDF format to download. You can then easily print the design on a piece of paper with both the front and back pages.
Best practices for Designing a Business Card
Here are some best practices when making a business card:
Keep it simple: Your business card should be able to communicate essential information about your company or yourself. Don't make it too complicated with too many details.
Choose a good font: If you don't go with Canva's default template font, the font you use on your card should be legible and easy to read, otherwise, it would be difficult for people to read the information.
Quality over quantity: You don't need a lot of elements on your card. Keep it simple and neat instead. Only important information need to appear on your card.
Use colors wisely: Colors can make or break your design, so use them wisely when designing a business card. Don't use more than three colors and make sure they complement each other.
Use a professional photo: If you're including a photo of yourself on your card, make sure to use one that looks professional and appropriate.
Have a memorable logo: The logo you add should be eye-catching and recognizable so that people can remember you easily.
Canva Business Card Example
Below is an example I made just randomly using Canva: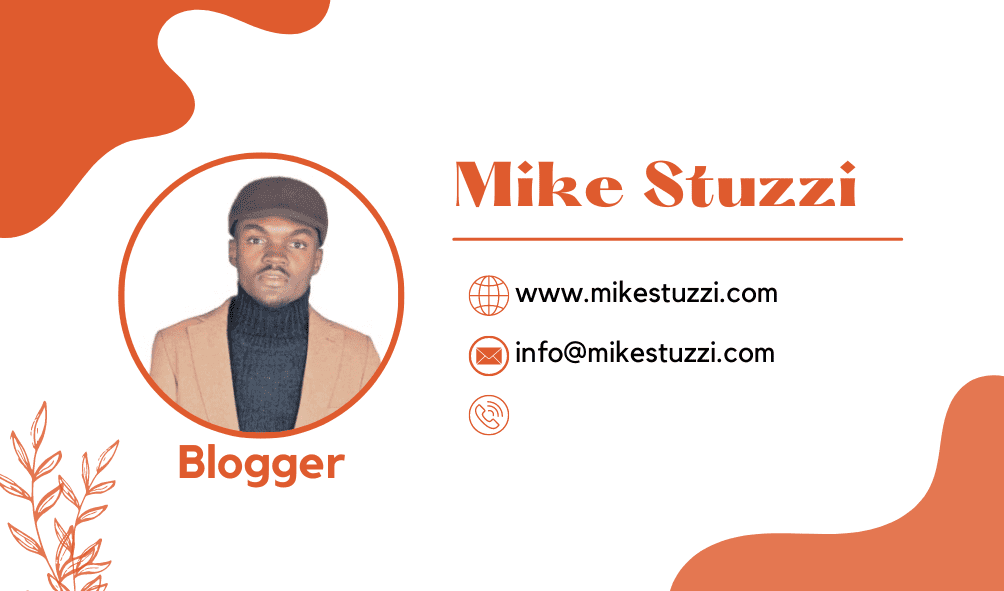 FAQs
Can I create a digital business card on Canva?
Yes, you can create a digital business card to share online on Canva. All you need to do is choose the digital file format (such as PNG or JPG) when downloading your design.
Still, if you need more features from a business card, you can select a digital business card platform. Many of them allow you to add QR codes, track who views your contacts, integrate CRM tools, and more.
Is there a way to print my Canva business cards?
Yes, you can print your business cards in PDF format. Just download both sides of your design as PDF and then you'll be able to print the two pages of your card.
You can either print it at home or use a local printing shop. Keep in mind to set the paper size accordingly when you're ready to print.
You can also order prints of your business cards directly from Canva with their Print Services feature. They provide high-quality papers, envelope options, and more.
How long does it take to get Canva business cards?
According to Canva, it takes 5 business days to get your prints, including a business card. If you choose express shipping, you can get it in 2 days.
Conclusion
Designing a business card isn't as difficult as it sounds. With the help of online design tools such as Canva, you can easily create and customize your own design. All you need to do is choose a template, edit the details and elements, download the design in a suitable format, and print it out if you need.