How to Build an Email List for Marketing in 2023 (Guide)
Digital marketing is always evolving. But one thing has remained constant over the years: the power of email.
Whether you're a startup entrepreneur, a seasoned marketer, or an aspiring blogger, a good email list can be your most valuable asset. Building an email list is a great strategy that can help businesses establish strong connections with their audience, drive engagement, and boost conversions.
It grants you direct access to your target audience and allows you to communicate with them on a personal level. You get a chance to build trust, share valuable content, promote your products or services, and generate revenue.
What Is an Email List?
An email list is simply a collection of email addresses that individuals have voluntarily provided to receive communication from a particular brand. These email addresses are typically gathered through opt-in forms on websites, landing pages, or through other means of lead generation.
An email list serves as a powerful marketing tool because it enables your business to nurture relationships with subscribers and turn them into customers.
Something worth noting is that building an email list should always occur ethically and in compliance with applicable data protection regulations, such as GDPR (General Data Protection Regulation) and the CAN-SPAM Act.
Read also: Best Email Finder Tools
What Are the Benefits of Building an Email List?
There are several benefits to building an email list, from staying connected with your customers to generating new leads. Here are a few:
Reach your target audience at any time: An email list allows you to target specific groups of people who have shown interest in your business and what it offers. This makes it easier for businesses to market their products and services more effectively.
Increased conversions: With an email list, you can reach their customers quickly, easily, and conveniently (right in their inboxes). Besides, customers are more likely to buy from a brand they already interacted with and you'll essentially be following up.
Build loyalty: An email list allows you to stay in touch with your readers and customers on a regular basis. It builds trust and loyalty, both of which are crucial qualities for success in business.
You have more control: Unlike social media and search engine algorithms that may restrict certain activities or change from time to time, an email list will always be under your control (oh, unless you piss off your email service provider).
12 Practical Steps to Build an Effective Email List
Below are the ways to build an email list for marketing.
1. Define Your Target Audience
Defining your target audience is a crucial step in building an email list as it forms the foundation of your entire email marketing strategy. You need to take time to identify who your ideal customer is before you can create content that resonates with them and entices them to provide their email address.
Defining your audience prevents you from wasting time and resources on individuals who are unlikely to be interested in your offerings. What's more, when you have a deep understanding of your target audience, it becomes easier to send email campaigns that are relevant to their interests, needs, and pain points once they subscribe.
You can define your target audience in the following ways:
Conduct market research: Market research allows you to understand the demographics (age, gender, location) of your potential customers, psychographics (interests, values, motivations), and purchasing habits of your desired audience.
Create buyer personas: These are detailed profiles that represent different segments of your target audience, including demographics, psychographics, goals, challenges, and preferences. Give each persona a name and backstory to make them more relatable.
Analyze existing user data: If you've been in business, you can examine data from existing fans or customers to identify common patterns in demographics, interests, and buying behavior.
2. Select a Proper Email Marketing Platform
Selecting the right email marketing platform is crucial for effectively building and managing your email list. With numerous options available, it's wise to consider certain factors to ensure you choose a platform that aligns with your specific needs.
These factors include:
Features and functionality: Look for platforms that offer essential features like list management, segmentation, automation, A/B testing, and customizations.
Scalability: It would help to know that the platform can handle the size of your expected list of email addresses and the potential future growth.
Integrations: It would do you good if the platform integrates with other tools and software you use, such as CRM systems, e-commerce platforms, or content management systems (CMS) like WordPress.
Some of the top options in the market are Mailchimp, ActiveCampaign, and OptinMonster.
3. Set up Forms on Your Website
Next in this guide to list building is setting up forms on your site to capture new email addresses. Strategic placement of forms and optimizing their design encourage your site visitors to subscribe.
You need to position your forms in places such as:
Header or top of page: This prime location on your website can maximize a form's visibility as it appears at the top of one, a few select, or all pages so that visitors can easily spot and engage with it. You could even make the header "sticky" so that it remains visible and accessible even as visitors scroll down on your site.
Sidebar: The sidebar of your website is another great form placement area that allows you to capture visitor information without interrupting their browsing experience. Keep in mind that it will only work for desktop and not mobile browsing.
End of blog posts or pages: A form at the end of applicable published content enables you to capture the attention of readers who have shown interest in your content.
Check this form example from Shopify appearing at the top of the page:

4. Only Add the Required Form Sections
When creating a form for your site or landing pages, it's wise to only include the required form sections. You don't want to overdo it with unnecessary fields and reduce the chances of a potential lead filling it out.
The most important form sections are name and email address. Including a field for the visitor's name can assist when it comes to personalization.
It allows you to address them by their name in your email communications, build rapport, and give them a more personalized experience.
The email address field is the most essential section because it's the primary means of communication (aka what you're collecting). You'll need the addresses to send emails to your subscribers and keep them informed about your products, services, or content updates.
In fact, you can just have the email address section in your forms and remove the name field. The reason for this is that some email services can automatically provide the name associated with an email address.
On Netflix, only the email address is the listed requirement on its sign-up form:
5. Provide Incentives for Signing up to Your Email List
If someone knows they're getting something in return for giving you access to their email, they're more likely to agree to it. Few people may freely sign up to your email list, especially if you have little traffic.
You can utilize all the traffic you get by giving visitors incentives. Check below for examples:
Exclusive discounts: If you're a seller, offering a special discount on products or services is a powerful incentive to entice visitors to subscribe.
Time-saving cheat sheets: You can create cheat sheets or quick-reference guides related to your industry or niche as they can be valuable incentives for subscribers because of easy digestability.
Free e-books: Offering a free eBook that addresses a specific problem or provides in-depth knowledge can attract subscribers who are interested in expanding their understanding of the subject. You can combine one long post or several pieces of related blog content into an e-book guide.
Email courses: If you're skilled in something, feel free to provide a series of educational emails or mini-courses for your target audience to enhance their knowledge or develop new skills.
Step-by-step checklists: These practical resources simplify complex topics and exist to help subscribers achieve their goals more efficiently.
As an example, here's the freebie given by Daniel Mangena for getting on his personal development email list: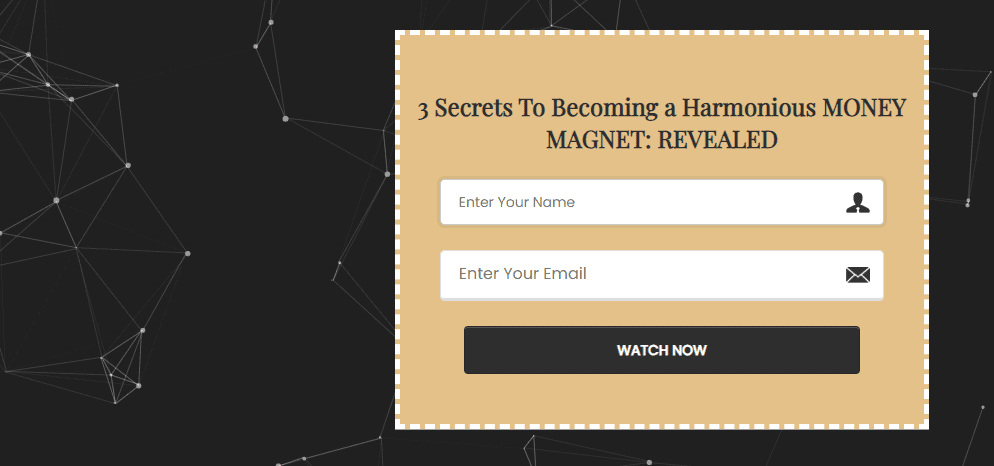 6. Do Your CTAs Right
When it comes to list building, incorporating effective CTAs (Call-to-Actions) on your opt-in forms can significantly impact your success. Make sure you use appropriate words that make the value of your offer clear.
Some examples of words to include in your CTAs are "download now," "get for free," "sign up today," and similar action-oriented language.
Be persuasive but not pushy and ensure that it's easy for users to click on the CTA and be taken to a dedicated opt-in page. You could use different (brighter) colors or bold, capitalized, or bigger-sized text.
Additionally, place CTAs strategically on every page – this will increase the chances of visitors taking action when they're ready.
7. Make Sure Only Valid Email Addresses Go Through
You want to ensure that your email campaigns will go to actual users in the future. Not verifying emails can lead to high bounce rates and even spam reports that can harm your sender reputation and have your email promotions going to the spam folder.
Most forms have settings that prevent email addresses in incorrect format from going through. But you also want to take care of those with the correct format but which are guessed or mistyped.
The first thing you can do is set up an email verification plugin tool or WordPress code that validates email addresses in real time before submission. Such a tool checks emails using a variety of methods, including, syntax and format checking, domain verification, disposable email detection, role-based email identification, bounce analysis, and more to ensure a clean email list.
Another idea is to allow double opt-in with whatever service you're using. What happens here is that the user will enter their email address and receive a verification email to confirm their account and subscription.
Double opt-in reduces the number of emails you'll collect since not everyone will click on the confirmation link. But it makes sure that only verified addresses go to your email list.
8. Create Pop-ups for a Better Collection of Email Addresses
Pop-ups can be an effective way to capture email addresses from visitors even if they ignore your other opt-ins. They're mostly used as a mechanism for capturing lead information, such as name and email address.
The problem is that most people find pop-ups annoying. Still, there are ways to make them more palatable, though.
For example, you could offer users an incentive like the ones previously mentioned in exchange for their contact information. Or, you could offer a discount code on their first purchase.
If you're going to use pop-ups, make sure they show up at the right time and don't distract from the user experience. You should also make them as simple as possible so users can quickly submit their contact info without having to think too much about it.
Some of the best types of pop-ups are:
Exit intent pop-ups: These pop-ups appear when a visitor is about to leave your website. You get to offer last-minute incentives to encourage visitors to reconsider leaving and convert before they exit.
Timed pop-ups: Timed pop-ups appear after a user spends a specified amount of time on a particular page of your website. It could be 10, 20, or even 30 seconds.
Scroll-triggered pop-ups: These pop-ups are triggered when a visitor scrolls down a certain percentage of your page. You can use them to show an offering related to the web page they're viewing.
Here's an example of a pop-up on Adam Enfroy's blog promoting his blogging masterclass.
9. Create an Individual High-Converting Landing Page
Creating an individual high-converting landing page can help you capture more leads, and sign-ups when building an email list. You need to design your landing page in a way that allows visitors to quickly understand your offering and provide their contact info without a second thought.
A good idea is to include features like eye-catching headlines, visuals, videos, customer testimonials, an easy-to-fill form, and good marketing copy. Several copywriting tools that use AI can help you come up with persuasive text for your landing page.
Also, make sure to A/B test different versions of your landing page with the same offer. This way, you're able to determine which one is more effective.
10. Leverage Social Media for List Building
Social media can be a great way to build your email list. You can start by creating a social media post that provides a compelling offer and links back to your landing page or website.
This is one of the best ways to reach potential subscribers as they'll be engaging with your brand directly on their favorite platforms.
For platforms like TikTok and Instagram that don't allow linked posts, take advantage of the "link in bio" feature to direct followers to a landing page specifically designed for list building. Create compelling and visually appealing posts that generate curiosity and encourage users to click on the link to join your email list.
Additionally, you can run ads on social media that lead directly to your opt-in page. This approach can get a large number of interested people to sign up quickly.
If possible, partner with influencers or industry experts who have a relevant audience and ask them to promote your landing pages or lead magnets on their social media channels. Their endorsement can significantly increase your reach and attract new subscribers.
11. Use the Classic Methods of Collecting Contacts
You can use old-fashioned methods such as business cards to collect contact information from potential subscribers.
In fact, you don't have to carry stacks of physical paper cards. Instead, get yourself a digital business card with NFC that allows you to just tap your card on a recipient's device and they'll access a link to your personal or brand profile online.
You can set up a form on the link's landing page so they share their details with you too. Digital business cards are good ways to quickly add contacts at physical events, trade shows, and conferences.
Now, such a method won't allow you to collect many emails and can't occur passively like online form sign-ups. But they can get you quality leads who will be ready to jump on any offer you share with them later on.
12. Don't Wait too Long to Email Your New Subscribers
Once you've collected a set of email addresses, you should take advantage of the momentum and contact your new subscribers as soon as possible. Doing so will ensure that they don't forget about you and keep their attention on your brand or product.
You can create an automated onboarding sequence to welcome them to your list and give them valuable insights into your offerings. What's more, you could start nurturing them immediately with a series of emails focusing on various topics related to your product or industry.
Email List Building: Conclusion
As you've seen in this guide about building an email list, the process requires patience and dedication. You can't expect to get a large number of subscribers overnight.
But with the right strategies, you can steadily grow your list over time. If you're looking for faster results, you could consider running an email campaign or investing in paid advertising.
As long as you stay consistent and focus on delivering value to your subscribers, you should see positive progress. Good luck!