Best QuillBot Discount Code of September 2023 (20% off)
Are you searching for the best QuillBot discount code in 2023? Is there even one available? You've come to the right place for answers!
QuillBot is among the top paraphrasing tools and AI writers that can help you take your writing game to the next level. It doesn't matter whether you're a freelance writer, blogger, website owner, or even a student.
I've written a QuillBot paraphrase review that covers its other tools too. These include its grammar checker, plagiarism checker, summarizer, citation generator, translator, and co-writer.
QuillBot has a free version that anyone can use. Still, all the tool's capabilities are only available in the paid plan. For example, you'll get all the paraphrasing modes that QuillBot offers and even access its plagiarism checker.
Now, just like many other users, a coupon code would help you reduce your costs for using QuillBot Premium. I performed extensive research to find the deals on QuillBot Premium. Read on to find more details about the QuillBot promo code or coupon code — whatever you may call it!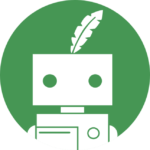 QuillBot Discount Code 2023: Summary
Product Name: QuillBot
Category: Paraphrasing tool, AI software
Discount: 20% off Yearly Subscription
Code: GOPREMIUM

Disclaimer: Because the site is reader-supported, we may earn a commission if you use our affiliate links.
Does QuillBot Offer a Discount Code?
The answer is yes. QuillBot releases promo codes from time to time for new users to take advantage of. But finding such codes can be challenging if you don't know where to look. Luckily, I found the best QuillBot coupon code for my readers because I understand the difference it can make when it comes to spending.
What Is the Best QuillBot Discount Code?
The best QuillBot discount code is GOPREMIUM (use it here). With this code, you get 20% off the price of QuillBot Premium. This is a huge money saver for you if you've been wanting to use QuillBot for a long time but couldn't find a good deal.
Which Plans Can You Use the QuillBot Coupon Code on?
The promo code works if you purchase the QuillBot yearly subscription only. As you may know, QuillBot costs are as follows:
Annual: $4.17 a month
Semi-Anual: $6.66 a month
Monthly: $9.95 a month
| | | | |
| --- | --- | --- | --- |
| QuillBot Premium Plan | Price/Month | Coupon Code | Discount |
| Monthly | $9.95 | No | N/A |
| Semi-Annual | $6.66 | No | N/A |
| Annual | $4.17 | Yes | 20% |
Since QuillBot Premium (the annual option) costs $4.17 a month, the total price will be $49.95. And so, 20% off the price means you'll only pay $39.96!
How to Apply the QuillBot Discount Code
It's easy peasy to use the provided QuillBot coupon code. Follow the steps below:
1. Go to QuillBot.com and click on "Upgrade to Premium."

2. When you see the Premium choice, select "Upgrade" again to choose your plan.
3. Select "Annual" as your preferred subscription package.
4. Fill out your payment info. You can either pay with a credit/debit card or use your PayPal account.
5. Add "GOPREMIUM" as your discount code.

6. Click on the "Checkout" button and you're good to begin using QuillBot Premium for the year!
Remember that you'll be charged $39.96 and access the tool until the next renewal period, during which you'll have to pay the usual $49.95 unless you choose to cancel your subscription (I wouldn't because QuillBot is so useful).
Why Use QuillBot Premium?
QuillBot Premium offers several advantages compared to QuillBot Free. Check them below:
Unlimited words in the paraphrasing tool: With QuillBot Free, you can only enter 125 words to paraphrase.
Additional paraphrasing modes: QuillBot Free limits you to the Standard and Fluency modes only. You can unlock the rest by becoming a subscribed user.
More words with the summarizer: Free QuillBot usage only lets you put up to 1,200 words in the summarizer. The count increases to 6,000 with QuillBot Premium.
Plagiarism checker: You get to compare your text against many others to ensure it's original.
Advanced grammar rewrites: What's more, Quillbot Premium unlocks advanced grammar rewrites, unlike the basic rewrites available in free mode.
Faster speed: You can access faster speeds when it comes to processing text using the paid version too. This means that you can accomplish more tasks than a free QuillBot user.
More features that I've not mentioned above are also available on QuillBot Premium.
Do QuillBot Discount Codes Work?
Yes, discount codes for QuillBot (and many other paid tools and platforms) work and can help you save money. However, in some cases, you may find that the code you use is not working. There are several reasons why your QuillBot promo code may not work:
The code expired or is no longer applicable
You mistyped the code or it's inaccurate
The code is already applied and you need to confirm the displayed amount
It doesn't apply to the selected plan but only select ones
While you may find that some sites provide you with non-functional codes, don't assume that's the case. If a code you found on a legitimate site doesn't work, the reasons I've mentioned may be at play.
My Criteria for Finding QuillBot Discount Codes
I spend a lot of time on the Web researching various tools so that I can write software reviews for my readers. It's no surprise that I often stumble upon discount codes for tools like QuillBot and many others.
Also, being an expert reviewer, I have certain privileges that enable me to access or even request promo codes from companies. I then share such codes with my blog audience so they can try out a specified tool at a fraction of the usual price.
QuillBot Discount Code 2023 FAQs
How do I get a discount code for QuillBot?
QuillBot offers discount codes from time to time that anyone can use. At the moment, feel free to use "GOPREMIUM" when checking out for 20% off.
Is there a QuillBot discount code for the monthly plan?
Currently, there's no QuillBot discount code for the monthly plan of $9.95 a month. However, you can use the promo code, "GOPREMIUM" on the annual plan.
Is there a QuillBot discount code for the semi-annual plan?
Currently, there's no QuillBot discount code for the semi-annual plan of $6.66 a month billed once. However, you can use the promo code, "GOPREMIUM" on the annual plan.
Is there a QuillBot discount code for students?
There's no specific QuillBot discount code for students. However, you can use "GOPREMIUM" on the annual plan to get 20% off. It doesn't matter whether you're a student, military, a regular individual user, or a business.
QuillBot Discount Code 2023: Conclusion
It's time to take advantage of the QuillBot discount code on the yearly subscription. At this discounted price, you get a chance to use QuillBot and all its features.
I try my best to update the available promo codes for QuillBot and more. You can check in from time to time for new updates on QuillBot coupons and many other tools.