9 Best AI Text Generators Online (Write Faster)
AI text generators are a great way to create unique and interesting content for your website. By using AI, you can create texts that are completely original and have never been seen before. They have evolved over the last couple of years to produce content that looks like it was written by a human.
AI text-generating tools can be used for a variety of purposes, such as writing marketing copy, generating blog content, or simply having some fun. In this blog post, we'll take a look at the best AI text generators online today.
Disclaimer: Because the site is reader supported, we may earn a commission if you use our affiliate links.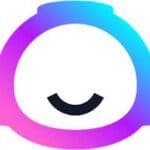 Jasper
(Best in General)
Jasper is a powerful AI writing assistant that can help you write long-form content as well as marketing copy for any niche in minutes.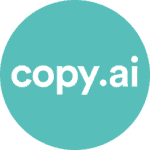 Copy.ai
(Best for Copywriting)
Copy.ai is a tool for copyrighting that lets you write converting marketing copy in just a fraction of the time that you would write yourself.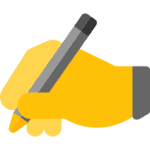 Rytr
(Best for Affordability)
Rytr lets you write all sorts of content, including copy such as Facebook ads, emails, and even articles in over 30 languages within a short time.
What Is an AI Text Generator?
An AI text generator is a computer program that uses AI algorithms to generate texts from scratch. AI-powered text generators are based on the concept of natural language generation (NLG). Unlike traditional automatic content creators, the current AI text generators don't just collect data and format it into readable pieces. Instead, the tools can produce completely new and original content.
What Is the Best AI Text Generator?
Check the list below for the top AI tools online for text generation.
1. Jasper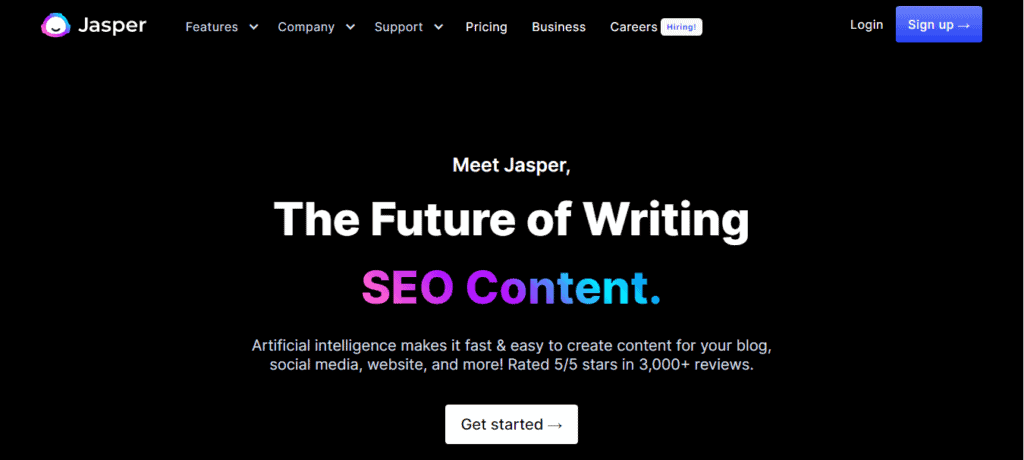 Jasper is a powerful AI text generator that can generate content at scale. It takes as input your desired topic and produces texts in seconds. It covers many different topics, such as business, health, marketing, finance, sports, and more.
With Jasper, you can create an entire blog post in a matter of minutes using what's called Boss Mode. While the tool comes up with texts in seconds, you also need some time to read and edit whatever has been produced. However, rest assured that the AI-generated texts are grammatically correct and highly readable.
As if that's not enough, Jasper also has an AI text-to-art feature where you can generate images from words. It's known as Jasper Art. You simply describe the type of image you need and let the AI do its thing.
Jasper Features
Ability to write long-form content like in-depth blog posts and guides
Integration with Grammarly for grammar checking
Plagiarism checking capabilities to ensure original texts
Highly effective rephrasing feature
Team collaboration for document editing
Jasper Pricing
Jasper has a free trial where you get 10,000 words to try it at no cost. You get to test the tool for 5 days before deciding whether it works for you. The plans are as follows:
Boss Mode starts from $59 per month while Business is custom priced.
2. Copy.ai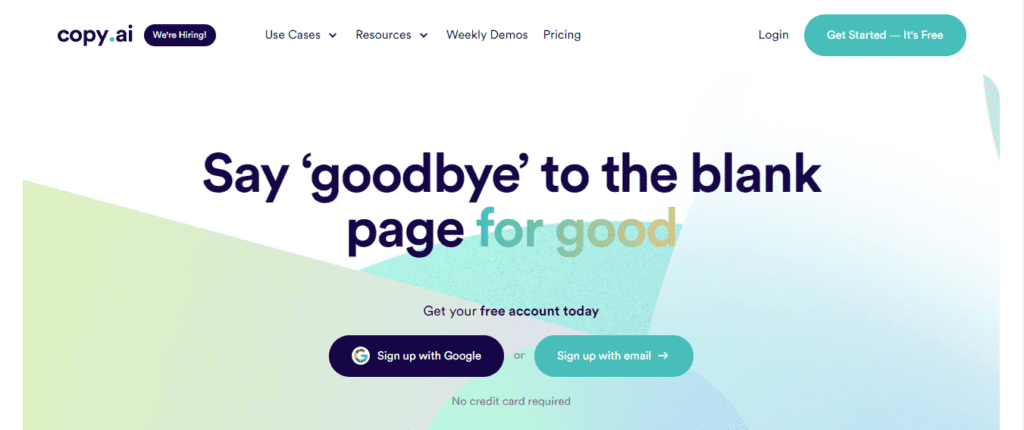 Copy.ai is another AI text generator that you can use to quickly create marketing copy and other written content. The AI helps you generate texts in a fraction of the time you would write yourself, leaving you more time to focus on the creative aspects of your projects.
The AI works by taking input (e.g., topic, idea) and producing whole new texts from scratch. You can also customize your AI-generated texts to fit your brand's tone and style.
Because of its wide variety of content types and templates, you just need to select the project you need and provide a short description for the tool to understand what's required. You can then check the resulting text and keep generating more as per your needs.
Copy.ai Features
Has tools for purposes like paraphrasing, content idea generation, and sentence rewriting
90+ content types for your different projects
25+ languages of written texts
Copy.ai Pricing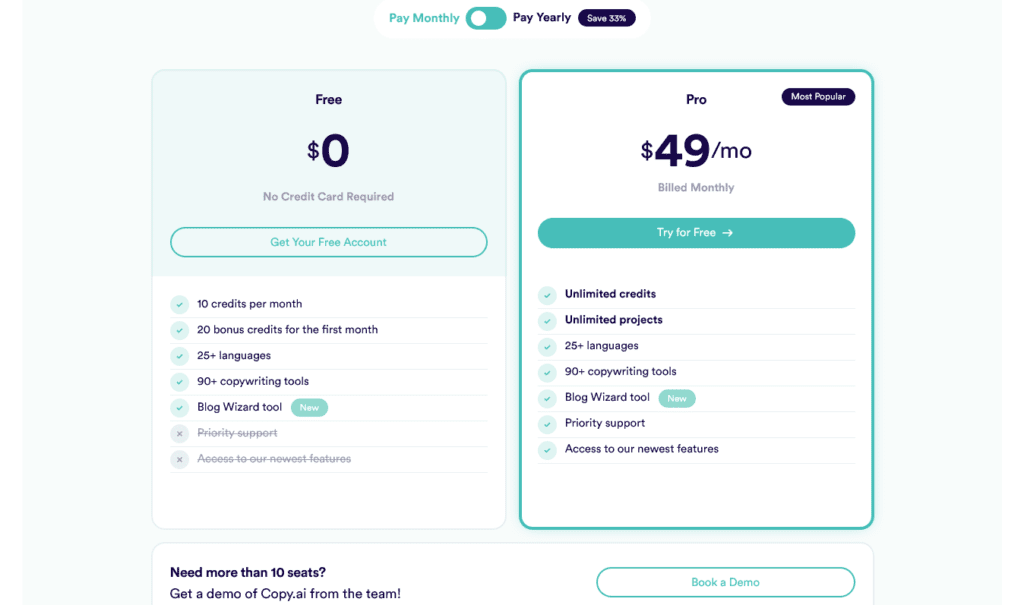 You can enjoy the free plan or pay $49 a month to access the Pro plan with no limits.
3. Rytr

Rytr is another AI-driven text generator that provides AI-generated texts in the form of copy, articles, and blog posts. It uses artificial intelligence to identify what type of content you need and generates it quickly and accurately.
Rytr takes only a few seconds to produce AI-generated content that reads like human writing. You can use it to create engaging blog posts, emails, and marketing copy like Facebook ads. Plus, you can enjoy AI-generated texts free of grammar mistakes because of its grammar improvement feature.
In case you don't like how specific text sounds, you simply change the tone, highlight it and press on the option that says to rephrase. And there you'll have new sentences with the same original meaning.
Rytr Features
30+ use cases
30+ languages
20+ tones
Inbuilt plagiarism-checking tool
Rytr Pricing

Free plan: $0 a month
Saver plan: $9 a month
Unlimited plan: $29 a month
4. Anyword

Anyword is an AI-based text generator and a copywriting tool built to provide AI-generated texts that are humanly readable. It's another option for generating copy that leads to more conversions.
The good thing about Anyword is that it offers more than just regular text generation. You can choose the customer persona and generate a marketing copy for all your desired channels, whether that's Instagram, Facebook, LinkedIn, Pinterest, or Google. That being said, Anyword is perfect for writing ads for social media, landing pages, and even blog posts with relevant keywords in them.
It's easy to train the Anyword AI tool to write in your brand voice. You can also have it create texts that have the same style as your competitors.
Anyword Features
Copywriting tool with predictive analytics
Write texts that suit your target audience without guesswork
Ad copy generator for all social media platforms
Anyword Pricing

Starter: Begins from $29 a month for 20K word credits
Data-Driven: $99 a month
Professional and Website plans: Customized for businesses
5. Copysmith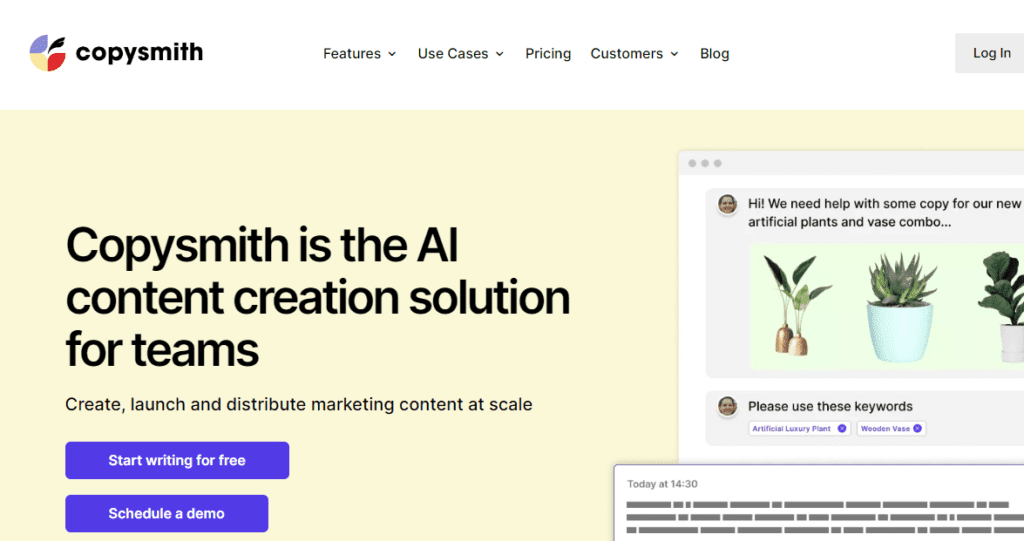 If you're looking for another text generator tool, Copysmith may interest you. It offers AI-generated content for all kinds of businesses, from startups to agencies and bigger companies.
The AI tool helps with generating marketing copies as well as website content, product descriptions, social media ads, and more.
Its blog templates allow you to create outlines, headlines, and even complete blog posts. When it comes to SEO, Copysith can help you create proper meta tags for your content. If you have some poorly-written content that you want to give up on, this AI tool can assist in improving it through rewriting.
Copysmith Features
Content enhancer
Inbuilt plagiarism checker
Integrates with other tools like Frase, Zapier, and Woocommerce
Team collaboration to work on projects together
Browser extension for Chrome
Copysmith Pricing
There's a 7-day free trial on Copysmith with no credit card requirement, after which you'll need to subscribe to any of the following plans:

Starter: $19 a month
Professional: $59 a month
Start Up: $299 a month
6. AI Writer

AI Writer is an AI-based text generator that uses natural language processing (NLP) to generate high-quality blog content from scratch. AI Writer's AI algorithms are able to understand the meaning of a sentence and create texts that have structure, flow, and readability.
With AI Writer, you can generate content in a couple of seconds and customize it according to your needs. The advantage of this tool is that you can use it not just for writing but also for idea generation. You'll be able to convert whatever you're thinking into an article that makes sense and is valuable to your readers.
AI Writer Features
Generate ideas as well as content
Discover new sub-topics for your texts
Text rewording option to improve clarity
AI Writer Pricing
There's a free trial that lasts a week and then you'll need any of these plans:

Basic plan: $29 a month
Standard plan: $59 a month
Power plan: $375 a month
7. Writesonic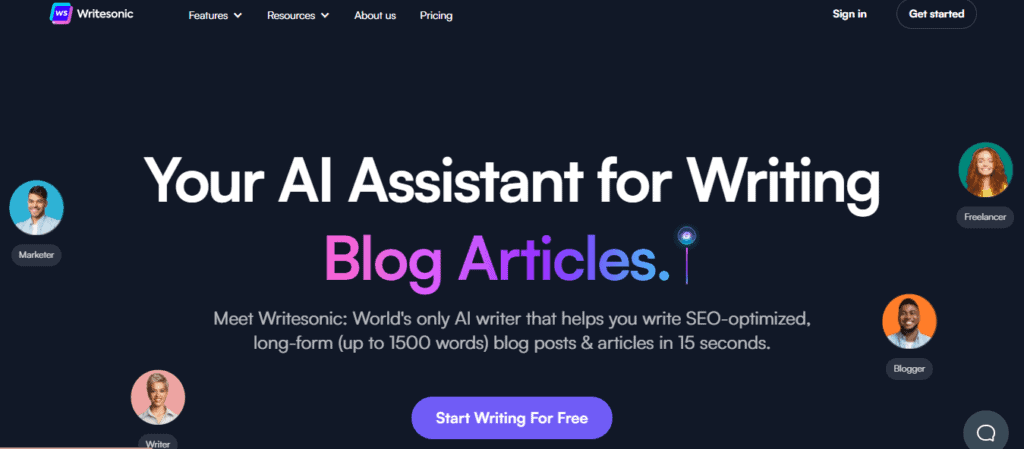 In case you need AI to generate SEO-focused and plagiarism-free content for your website, Writesonic suits you. It calls its editor an "enhanced version of Google Docs."
The AI tool can generate longer content that suits the voice of your blog. Not only can it help you write and publish drafts faster but also create emails and ads that can convert well.
Writesonic Features
AI article and blog writing tool
SEO-based content creation
Editing tools like sentence paraphraser, expander, and shortener
Writersonic Pricing
Writesonic offers several levels of quality: Premium, Good, Average, and Economy. If you select Premium, you get free 2,500-word credits as a new user. You can then pick a plan among the ones below:

Free Trial: $0 a month
Long-form: Starts at $19 a month
Custom Plan: Custom packages for businesses
8. Scalenut

If you need AI-enabled content creation tools for your business, Scalenut may be the one to go for. It does research for you and offers AI-generated content that is tailored to your brand's voice and message. It's AI algorithms are able to understand what kind of blog posts and articles will engage customers more.
You get SEO-focused content outlines that can help you show up among the top pages in search engine position rankings. Scalenut can also provide you with an entire blog in 5 minutes when you guide it the right way.
Other than that, the platform is great for idea generation. So, you don't stop at one blog post but keep finding ideas on what to write next on your site.
Besides articles, Scalenut can assist you in coming up with ad copy, product descriptions, and other promotional material online. You're even able to know the quality of your writing right away as well as the readability score.
Scalenut Features
All-in-one content creation platform
SEO-focused blog outlines
Unlimited content ideas for various types of writing
Real-time feedback on writing quality and readability scores
Scalenut Pricing
Scalenut offers a 7-day free trial on all its plans, which are listed below.

Individual: $29 a month
Growth: $79 a month
Pro: $159 a month
9. Magic Write (Canva)

Magic Write is an AI-powered text-writing tool from Canva that helps you create content quickly and accurately. It's made usable through Canva Docs, Canva's online document editing tool.
Magic Write is a great tool for all types of writing but especially if you're looking to write copy for ads, websites, or social media. You can also use it for creating letters, emails, and presentations.
The AI-powered tool can also assist you in coming up with the right words and phrases to convey your message or to make an impact on your audience. So even if you're out of ideas, Magic Write will suggest topics and titles.
You can use it for free for up to 25 queries. Additional queries will require you to have a Canva Pro subscription.
Because Magic Write is available on Canva docs, you can easily generate text and add various elements to your document in no time by just dragging and dropping. You won't need to go elsewhere to find suitable stock media or designs to add to your content.
Magic Write Features
Start drafts from scratch
Suggests topics ideas and outlines
Drag-and-drop options for creating documents
Included in Canva Docs, a visual document creator
Magic Write Pricing
While you can get 25 requests for free, you need at least Canva Pro for more, which has a free trial and costs $54.99 a year (also has a monthly option). This subscription includes full access to Magic Write and other premium Canva features.

Features to Consider in an AI Text Generator
When choosing AI text generators, it's important to consider the things they offer.
GPT 3 or 3.5: AI-powered content creation tools should include AI algorithms that can provide you with text close to what a human writer would write. It should also be able to understand the context of your content and use words in the right way. Text generators that use GPT 3 or later are the best options.
Search engine optimization: Another thing to consider is if the AI text generator can optimize your content for SEO. AI-enabled tools should be able to come up with keywords and phrases that will help you rank higher on search engine result pages.
Plagiarism checker: It helps to pick an AI-enabled content generation tool that has a plagiarism checker. Plagiarism detection is important when it comes to online content and AI text generators should be able to detect any potential copying issues.
Pricing: AI text generators come with various pricing plans. It's important to compare them and make sure you're getting the most out of your money by considering the features each has to offer. Be wary of low-quality tools that are lowly priced but offer no value.
Tips for Using AI Text Generators
Not all text generators are equal. You may end up with low-quality blog posts or copy that may have a more negative impact on your brand rather than bring good results. Below are some tips to keep in mind when using AI-based tools for text generation.
Avoid low-quality text generators
A low-quality text generator may be one that's free, crazy cheap, and full of ads on its platform. You need to test a specific tool before going all in. Better yet, read a few reviews online to know about the experiences of others with the tool.
Good quality AI-based tools are ones that have AI algorithms trained with large datasets of human-written content. And so, investing in them is the best way to get good results in the long run.
Edit the text
Always proofread AI-generated texts and make sure they're free from spelling mistakes or grammatical errors. As long as you're using a trusted tool, you're unlikely to get such errors.
But what you'll need to look out for is inaccuracy in facts and data. This is where you'll need to go do some research yourself and update the content if needed. You don't want to post false or outdated information online.
Ensure originality
Be mindful of plagiarism when using AI tools for text generation. AI algorithms are trained with existing content and you may end up with AI-generated texts that are similar to what's already out there on other websites.
To avoid this, use plagiarism-detecting tools such as Grammarly to check the originality of your AI-generated content before publishing it online. Still, any quality AI-based tool for text generation won't have originality issues in most cases.
Conclusion
AI text generators can save you a lot of time and help create content that resonates with your target audience. To get the most out of AI-based tools, make sure to read reviews and test them before investing in them. Additionally, always ensure that the AI-generated texts are error-free, accurate in data and information, and original.
By following the tips above, you can be sure to have a wonderful experience with AI-powered text generators. Remember, AI-generated texts can be a great start for your content ideation and writing needs, but they're not yet fully capable of replacing human writers.