NeuronWriter Free Trial 2023: What You Need to Know
It's no secret that you've heard about the new content optimization tool people in the SEO space have been discussing: NeuronWriter. You may be wondering whether NeuronWriter offers a free trial that allows you to test the tool out and see for yourself.
The truth is, there are so many tools for optimizing your content out there. The problem is that some can get quite expensive and others don't have the features you're looking for.
NeuronWriter can help you plan, write, and make your blog post SEO-friendly without spending a lot of time and energy. You get a chance to automate the content creation process and set aside more time for other important tasks.
In this article about the NeuronWriter free trial, I'll talk about its status (whether it's available, not available, or discontinued) and how you can claim it. You'll also discover a few things that the tool can do for your brand online in terms of SEO and visibility boosting.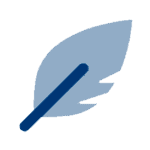 NeuronWriter FREE Trial: Summary
Trial period: Month after month (free plan)
Access: Limited in terms of monthly credits and features
Available on: It's a standalone minimal plan
Recommended plan: Gold Plan
Lifetime deal: Available (Check it out), or:
Disclaimer: Because the site is reader-supported, we may earn a commission if you use our affiliate links.
What Is NeuronWriter and How Does It Work?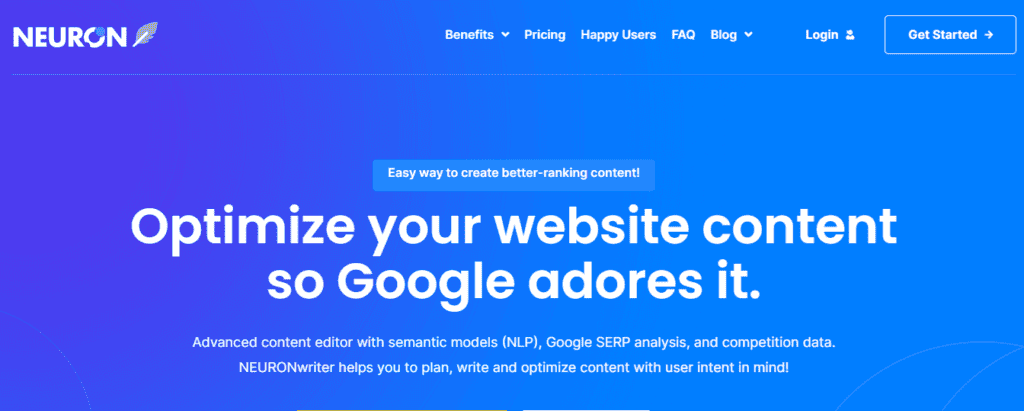 NeuronWriter is a content optimizer software tool from CONTADU. It's an alternative to Surfer SEO and the like.
And so, if you've ever used Surfer SEO, you'll have an easy time using NeuronWriter. The tool helps you with three things in content writing: planning, writing, and optimizing.
It works by analyzing search engine results pages (SERPs) to provide data-driven insights on how best to make your content more SEO-friendly. Using NeuronWriter, you'll get new ideas to make your content rank better since it utilizes the information and patterns from top-ranking competitors in your niche.
Read also: NeuronWriter Review
Does NeuronWriter Have a Free Trial?
Yes, you can use NeuronWriter for free to test what it can do for you. The free trial provides access to the tool's features at no cost.
What happens is that as a free user, you receive a limited number of credits for each function that the tool offers. If you need to unlock all the full capabilities of NeuronWriter, you'll have to subscribe to one of its affordable plans.
How to Get the NeuronWriter Free Trial
Now that you know it's possible to use NeuronWriter for free, let me take you through the steps to get started.
Step 1: Go to the NeuronWriter website (here's the link) and click on the button that says to Test Neuron/ Free Trial.
Step 2: Fill out your details on the registration form. These are your name, email address, and password, and click on "Sign up."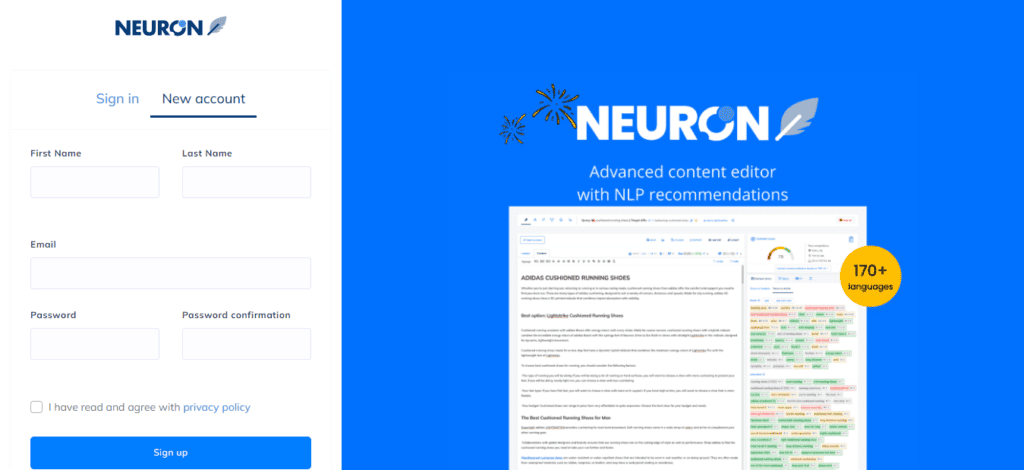 Step 3: Enter the domain name to set up a new project. If you don't have one, simply select the second option and go to the next page.

Step 4: On the next page, you have to specify a few more details about the project. You'll confirm the website address, location/search engine, and the language to create it.

Once you're through with the above steps, you'll be greeted with the following page:
From there, you can begin using NeuronWriter as you wish.
Who Can Use NeuronWriter's Free Trial?
NeuronWriter is a tool that is suitable for anyone who is involved with content writing. As long as you own a website or have blog content that's to be published somewhere online, you may find the tool helpful.
Below are some professions where NeuronWriter comes in handy:
Content writers
Bloggers
SEO specialists
Digital marketers
What Are Some Features of NeuronWriter?
Next, I'll highlight the top features that NeuronWriter has to offer.
Content Writer
The first feature of NeuronWriter is its content writer. What happens here is that you simply provide NeuronWriter with the keyword you would like to create content or rank for.
Upon providing a keyword, you'll see it on your list of content queries. Now, for each query you add, the tool will give you a list of the top competitors already ranking for it (it shows the Google rank and content score).
You simply need to select the competitor sites to use as a reference for creating your content. It will then open up the NeuronWriter Content Editor where you can do the writing.

You can easily create an outline with the help of NeuronWriter and even generate text from scratch using its AI writer. On the editor, you're able to add the title, headings, paragraphs, images, and required terms (that NeuronWriter suggests).
As you continue to add such elements to your content, you'll see the score going up.
Content Planner
If you want to plan any new content, NeuronWriter can also help. The content planning tool that helps individuals or businesses organize and schedule their content creation efforts.
Simply provide the keyword and a few additional ones that you want to target. You can even assign the topic to someone and set a deadline.
When the time for writing comes, simply go to your list and then click on any item to begin writing. The content editor will open up for this purpose.
Content Manager
If you need help organizing your content ideas and ready-to-publish blog posts, NeuronWriter can do the work for you. Using the content manager, you can access the planned content, the planned content with an existing optimization (in progress), and the content marked as done, all displayed on a calendar.
You can use filters for locating any content based on the aforementioned categories. You can also sort by who you assigned the task to.
NeuronWriter Pricing
As mentioned earlier, you can subscribe to one of NeuronWriter's plans to remove all limits and have full access to the tool at any given time.
Check out the plans below: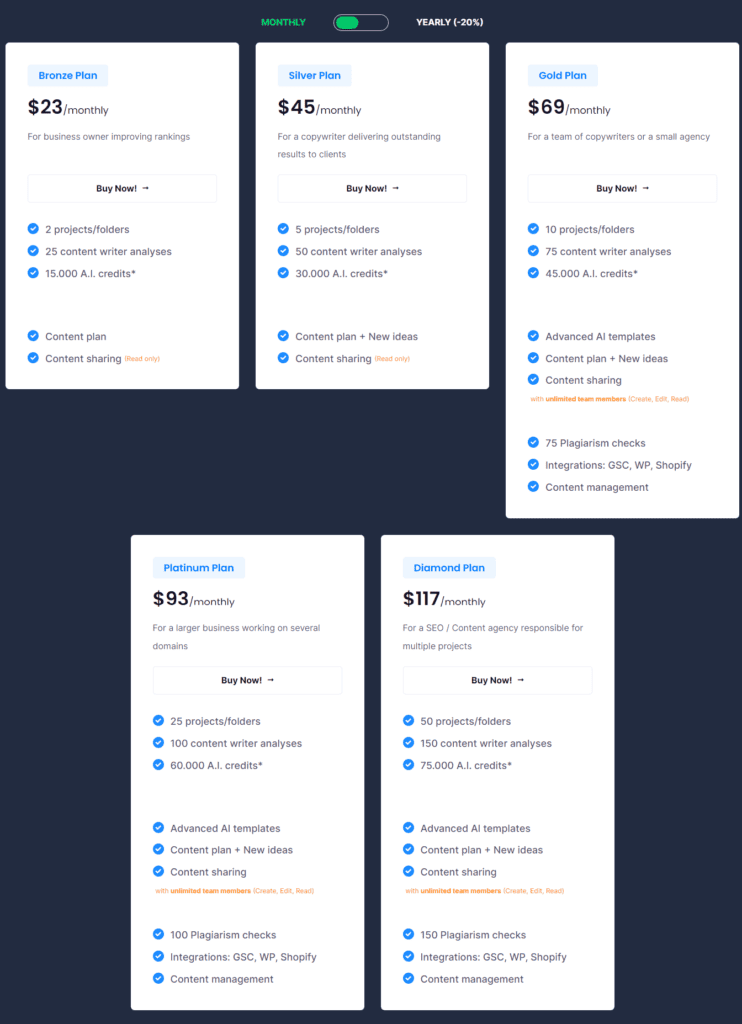 Bronze Plan ($23/month)
2 projects
25 content writer analyses
15,000 AI credits
Silver Plan ($45/month)
5 projects
50 content writer analyses
30,000 AI credits
Gold Plan ($69/month)
10 projects
75 content writer analyses
45,000 AI credits
Platinum Plan ($93/month)
25 projects
100 content writer analyses
60,000 AI credits
Diamond Plan ($117/month)
50 projects
150 content writer analyses
75,000 AI credits
Which NeuronWriter plan is the best for you?
The plan you select depends on two things. These are your budget and your content needs.
That being said, each plan suits a specific type of person or business. Bronze and Silver, being the most affordable options, suit individual SEO beginners and people with a lower budget who still would find the tool's extra features helpful.
The Gold plan offers unlimited members and is thus a better choice for small teams of writers. It also allows for plagiarism checks and more projects compared to Bronze and Silver.
The last two plans, Platinum and Diamond, are best for larger teams, organizations, and established marketing agencies. They come with extras like integrations with Google Search Console, WordPress, and Shopify.
How to Cancel NeuronWriter Free Trial or Account
If you want to cancel your NeuronWriter free trial or account, the process isn't complicated or hidden. In fact, NeuronWriter offers one of the easiest ways to remove your membership.
You just need to go to your account dashboard, click on your profile info, and select the button that says "Delete my account." You'll see a prompt that asks you to confirm account deletion.
The prompt also provides the impact of proceeding, like the fact that it will affect your current projects and analyses. After you click on "yes" to continue, you'll get an email with a link that you have to follow to finish the account removal process.
NeuronWriter Free Trial: FAQs
Here, you'll find more questions regarding the free trial of NeuronWriter.
Does NeuronWriter offer a free plan?
Yes, you can use NeuronWriter for free with monthly limits. You simply need to create your account and you'll see the available credits for the content writer, AI, and plagiarism checks.
You can't go over the set limits without getting additional credits or subscribing to a plan. These limits reset each month.
Can you get a NeuronWriter free trial without a credit card?
You don't need to input your credit card info to use NeuronWriter for free. You can only enter payment information once you decide to upgrade your membership and access all of NeuronWriter's features.
Is there a NeuronWriter lifetime deal?
Yes, you can get a NeuronWriter lifetime deal on AppSumo or right on the platform (click HERE to see more info). This is a great way to save money on content optimization for life!
Now, it's not guaranteed that the offer will last for long. So, take advantage of it as soon as you can.
NeuronWriter Free Trial: Conclusion
Safe to say, you now have all the information you need about NeuronWriter's free trial. It's now time to check out the tool yourself and explore it firsthand.
Given that there's a NeuronWriter lifetime deal going on, I would suggest that you act quickly. If the tool pleases you, there's no reason to keep waiting for the deal to end and start paying monthly or annually like a regular user.